ASEAN's Digital Integration: Evolution of Framework Documents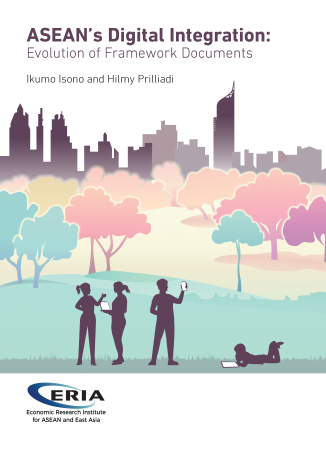 This book explores the evolution of ASEAN policies and initiatives on the digital sector and digital economy and identifies the characteristics of ASEAN's digital integration as an element of the regional integration process. It outlines important milestones, such as the e-ASEAN Framework Agreement in 2000, ASEAN Economic Community Blueprint in 2007, establishment of the ASEAN Coordinating Committee on Electronic Commerce in 2016, and ASEAN Digital Integration Framework Action Plan in 2019. The book argues that ASEAN has updated the characteristics of the digital sector and its impact on society, broadened its scope, and concretised its actions. Distinctive initiatives such as the ASEAN Single Window; e-authentication and digital identity; ASEAN Computer Emergency Response Team; e-payment and QR codes; and digitisation of ASEAN micro, small, and medium-sized enterprises are presented. It also analyses the relationships and differences between the five comprehensive framework documents adopted during 2019–2021 and discusses the prospects of the ASEAN Digital Economy Framework Agreement and Post-2025 Agenda.
Full Report
ASEAN's Digital Integration: Evolution of Framework Documents
Contents
Chapter 2: What is ASEAN Digital Integration?
Chapter 3: ASEAN Digital Initiatives
Chapter 4: Evolution of Actions
Chapter 5: Prospects for Accelerating Digital Integration
Chapter 6: Conclusions and Key Recommendations
Related Articles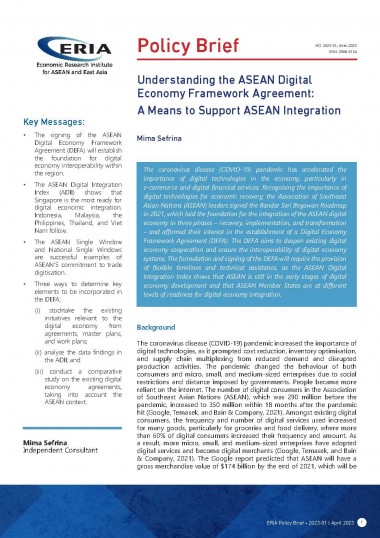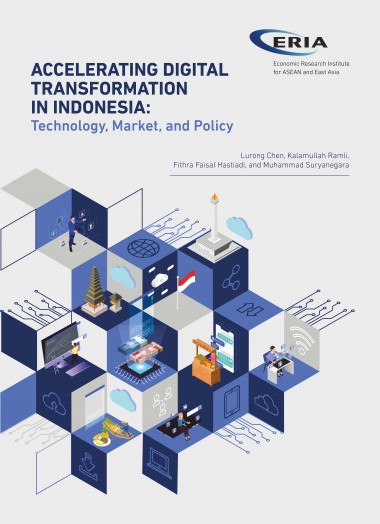 CHOOSE FILTER