Assessment of Electric Vehicle Penetration in the Lao People's Democratic Republic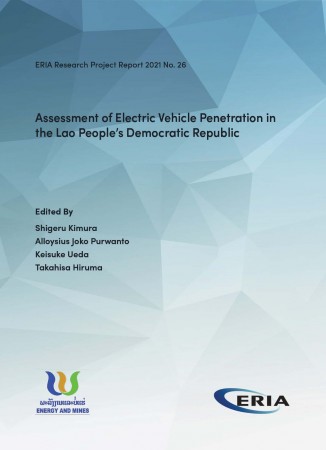 This report analyses the impacts of shifting from internal combustion engine to electric vehicles (EVs) in the Lao PDR. First, shifting to EVs will reduce total final energy consumption in the country. Second, the additional electric power needed due to the penetration of EVs would come from domestic hydro or coal-fired power generation. Third, the decline of gasoline and diesel fuel use and import caused by the shift to EVs should increase the country's gross domestic product (GDP). Total CO2 emissions would be reduced if the maximum rate of coal-fired power generation is kept below 50%. Finally, oil companies would experience a drop in revenue whereas the electricity sector would see an increase in investment and employment.
The study highlights the important roles of government support in the penetration of EVs with the assistance of the international community, the defined penetration targets of EV charging stations, energy saving, CO2 reduction, energy supply security, GDP growth, and the role of domestic and foreign investment in the EVs and power sectors.
Related Articles