Annual Report 2022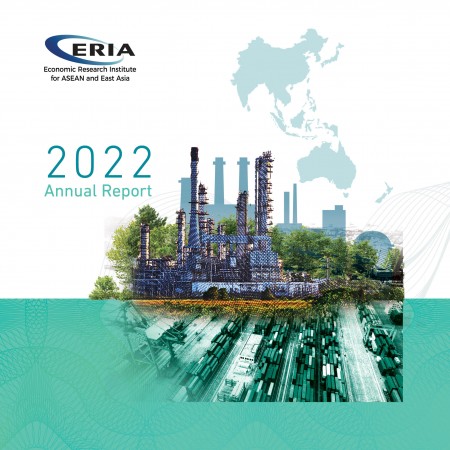 ERIA's Annual Report 2022 highlights the organisation's wide range of activities, including research, seminars, capacity building, policy design, and dissemination initiatives. In his message, Prof Hidetoshi Nishimura, President of ERIA, emphasises the remarkable achievements of ERIA in its 15th year. The report showcases numerous policy briefs and discussion papers published by ERIA, addressing their implications for the economy (trade, investment, and fiscal policy), energy, and the environment (waste management).
During this fiscal year, ERIA further strengthened its efforts to promote economic integration and development in East Asia. A notable milestone was the release of the Comprehensive Asia Development Plan (CADP) 3.0, a flagship publication that outlines a roadmap for the region's recovery from the COVID-19 pandemic. CADP 3.0 also presents a vision for the future of Asia, emphasising the crucial role of in achieving a more integrated, innovative, inclusive, and sustainable economy. The publication received recognition in the Chairman's Statement at the 17th East Asia Summit (EAS) held in Phnom Penh in November 2022.
At the 17th EAS the participants expressed their support for ERIA to continue providing assistance to the Chair of the ASEAN Summits and the EAS by delivering targeted, high-quality research and actionable policy recommendations. They specifically commended ERIA's paper titled 'East Asia Post Pandemic – An Integrative, Innovative, Inclusive, and Sustainable Region through Digitalisation', which was presented to the EAS Economic Ministers.
Throughout Indonesia's G20 Presidency, ERIA played an active role by participating in various working groups, conducting relevant research, producing key publications, and attending several G20 events. The contribution of ERIA was acknowledged in the G20 Leaders' Declaration, underscoring the organisation's support and commitment.
Full Report
Contents
Research
Policy Design Department
Outreach and Dissemination
Capacity Building Strategy & Partnership Programme
Annexes
Annex B - Academic Advisory Council
Annex C - Research Institutes Network
Annex D - Energy Research Institutes Network
Annex E - ERIA Officials, Researchers, Associates, and Staff
Annex F - Summit Statements in FY2022
Annex G-1 - List of Outreach Activities of ERIA Researchers (Publications)
Annex G-2 - List of Outreach Activities of ERIA Researchers (International workshops/conferences/lectures)
Annex H - Selected Media Exposure
Annex J - Capacity Building and Strategy & Partnership Event List
Related Articles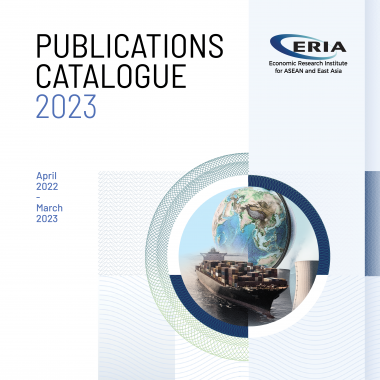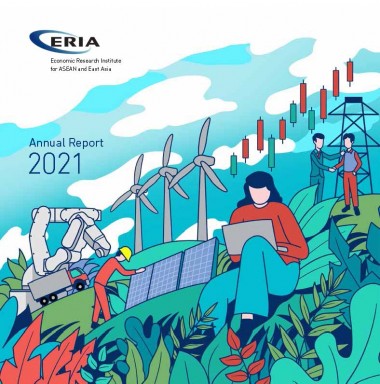 CHOOSE FILTER