New Normal, New Technologies, New Financing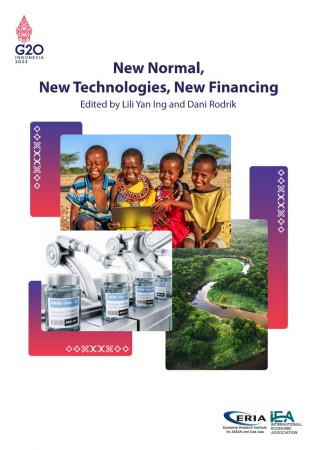 While the coronavirus disease (COVID-19) seems to be behind us now, the scarring effects on employment, poverty, and education will last forever. Women, youth, and less educated groups of the population have been disproportionately affected. Moreover, the current war in Ukraine and rising global tensions have placed additional pressures on the world economy. The fact that now countries, particularly low- and middle-income countries, have limited fiscal space means the rising geopolitical tensions have widened inequality and worsened the recovery process. The G20 could be an effective international forum to foster a coordinated global response to establish and deliver commitments for resilient, sustainable, and inclusive growth. This report consists of three main sections: economic recovery, digital transformation, and sustainable development.
Full Report
New Normal, New Technologies, New Financing
Contents
List of Figures, Tables, and Boxes
List of Editors and Contributors
Chapter 2 Economic Recovery Requires Global Efforts
Chapter 3 Global Economic Recovery in the Face of COVID-19
Chapter 4 Ensuring Global Financial Stability
Chapter 5 The G20's Roles in Improving Resilient Supply Chain
Chapter 6 The G20's Role in Fostering Trade and Investment
Chapter 7 Digital Transformation: 'Development for All'?
Chapter 8 The Technology Gap in the Developing World and the G20: An Empirical Profile
Chapter 10 Financing Infrastructure
Chapter 11 Green Finance – The Road from Billions to Trillions
Chapter 12 Strengthening the Multilateral Trading System: The 'WTO Rising' Imperative