East Asian Integration (First Edition)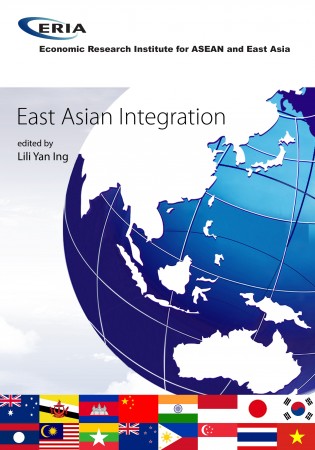 Abstract
---
The Regional Comprehensive Economic Partnership (RCEP) presents a historic opportunity for East Asia to deepen cooperative commitment to the reforms that are needed to secure its future as a dynamic centre of higher than average global growth and regional prosperity in an open international economy. This ambition is important to all regional economies. RCEP policy leaders can move boldly--and expeditiously--to form an agreement that entrenches and substantially deepens the openness of their economies that has historically underpinned economic growth in the region. This is a time for leadership at all levels and strategies that are focused on the potential of economic cooperation to lift growth, not from defensive negotiating positions seeking to maintain the status quo that will serve only to undermine the welfare of future generations.
Full Report
---
Contents
---
Foreword from President of ERIA
Foreword from a Representative of the 16-Expert Group of the RCEP
Chapter 1. Assessing the Economic Effects of the Regional Comprehensive Economic Partnership on ASEAN Member States

I. Trade in Goods: beyond tariff elimination
Chapter 2. The Impact of ASEAN +1 FTAs on ASEAN's Trade
Chapter 3. To Improve the Use of FTA: Lessons learned from Korea
Chapter 4. Towards an Enabling Set of Rules of Origin for the Regional Comprehensive Economic Partnership
Chapter 5. How Restrictive Are ASEAN's Rules of Origin?

II. Trade in Services: Beyond the List
Chapter 6. Liberalisation of Trade in Services under ASEAN+1 FTAs:A Mapping Exercise
Chapter 7. Services Productivity and Trade Openness:Case of ASEAN
III. Investment: Beyond Protection
Chapter 8. Searching for an Ideal International Investment Protection Regime for ASEAN+ Dialogue Partners (RCEP): Where Do We Begin?