Cost Assessment of Energy Security Improvement in East Asia Summit Region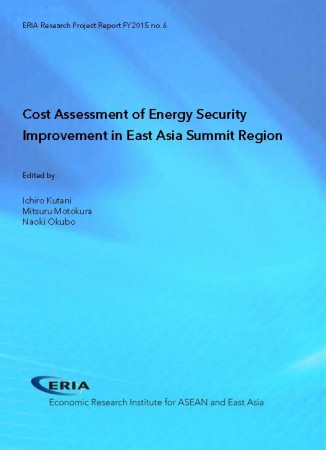 Energy security is a central pillar energy policy in all East Asia Summit countries. Self-sufficiency of energy supply forms the basis of energy security, and many policy options are available to improve it. Enhanced oil production, increased use of domestically available renewable energy, and improved energy efficiency are examples of effective policies.
Meanwhile, each EAS government is requested to utilise its tax income in an economically effective manner. Since each policy option has different costs and effects, a careful assessment is required before choosing policies to gain the maximum utility under the limited budget.
This study assesses the cost and effect of different policy options, and compares them with each other to provide an indication for more economically effective policy options. This assessment is expected to help policymakers choose better policy options to improve the self-sufficiency of energy supply for the country's energy security.
Full Report
Contents
Chapter 2. Methodology of Analysis
Chapter 3. Case Study for Japan
Chapter 4. Policy Recommendation
CHOOSE FILTER