Asia-Europe Economic Connectivity: Global Value Chain Structures in ASEM Region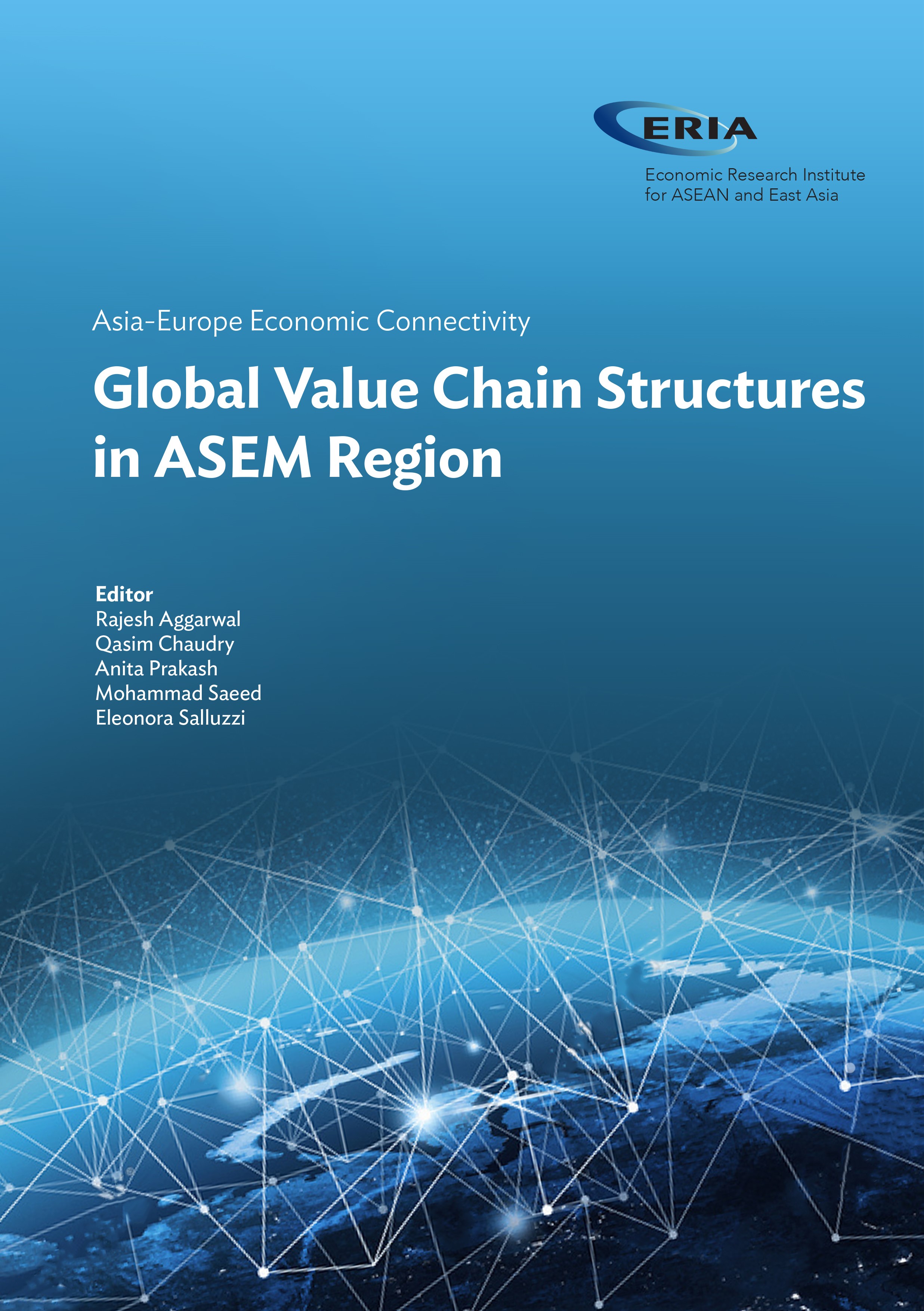 Tags:
ASEAN, Trade, economic cooperation, Europe, Connectivity
The Asia–Europe Meeting (ASEM) represents 62% of the global population, 57% of global gross domestic product, and 65% of global trade. Intraregional trade in goods and services, spurred by trade liberalisation and foreign direct investment, have proved to be a powerful engine for growth and participation in global value chains (GVCs). In the ASEM region GVCs have clustered around regional production hubs which are also top destinations for foreign direct investment (FDI). The key policy determinants of GVC trade in the ASEM region are deeper regional integration, trade liberalisation, improvements in the conduciveness of the business environment, and openness to FDI. Trade liberalisation has enabled Europe and Asia to participate in GVCs, significantly reducing tariff barriers to the trade of intermediate and final goods. Liberalisation of trade in services is a vital input for GVC production, adding value at each stage of the production process.
The ASEM Economic Ministers' Meeting (EMM) can recognise the different business realities in Asia and Europe and rethink a complementary policy agenda for an open, transparent, and predictable trade and investment regime to leverage inclusive engagement in GVCs.
The ASEM EMM has the mandate and opportunity to promote the institutionalisation of public–private dialogue mechanisms to gather the views of different stakeholders that are affected or likely to be affected by increased economic and institutional connectivity between Europe and Asia. Besides a coordinated policy response on the issues listed above, engagement of different economic actors – including traders, logistics services providers, trade support institutions, investors, and border agencies – in the policy dialogue will ensure that the ASEM EMM follows the whole-of-supply-chain approach. This approach will ensure the expansion, inclusiveness, and sustainability of the GVC structures in the ASEM region.
Full Report