Improving Digital Connectivity For E-commerce: A Policy Framework and Empirical Note for ASEAN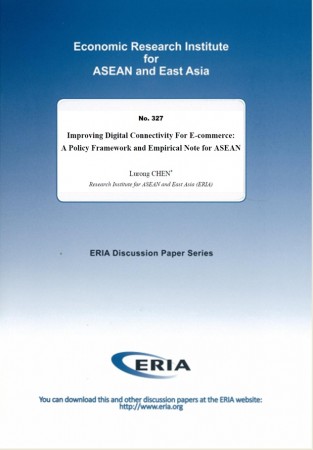 Global cross-border e-commerce has become increasingly important in the international economy. The next Asian miracle of growth could be born out of the region's digital transformation. Digital connectivity is the cornerstone that will make change feasible and smoothen the transformation. Digital connectivity consists of not only physical connectivity that facilitates the movement of raw materials, intermediate goods, and goods, but also cyber connectivity to support free flows of data, information, and services.
This paper proposes a policy framework of promoting digital connectivity to support the development of e-commerce. Policy efforts to improve data connectivity, logistics, and online payment can help the Association of Southeast Asian Nations narrow the development gaps in information and communications technology infrastructure, both cross-border and within countries. Improving institutional connectivity and service development play a significant role. Digital connectivity is essential for the digital-friendly ecosystem that will facilitate digital transformation, which will affect not only e-commerce but also countries' overall economic performance.
Full Report
Improving Digital Connectivity For E-commerce: A Policy Framework and Empirical Note for ASEAN
Related Articles