Inclusive Digital Entrepreneurial Ecosystem: ERIA Participates in UNCTAD Event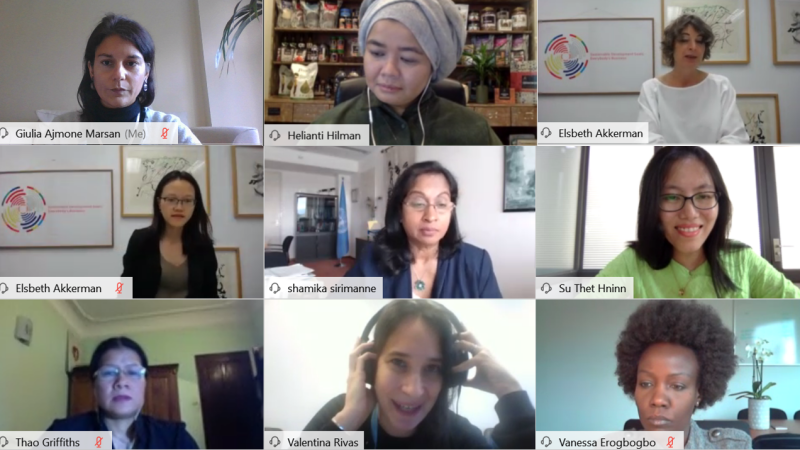 Jakarta, 15 October 2020: ERIA participated in the UNCTAD event 'Creating and Inclusive Digital Entrepreneurial Ecosystem – Perspective from South-East Asia' connected to the 'E-Trade for Women Policy Dialogue initiative'. International and South East Asian experts, policy makers, and business sector representatives participated in the discussion.
ERIA was represented by Dr Giulia Ajmone Marsan, Director for Strategy and Partnership. Dr Ajmone Marsan delivered the 'setting the scene' presentation on ASEAN Women in the Digital Economy. She presented the preliminary finding of a forthcoming ERIA analysis on this topic, under the Strategy and Partnership programme, funded by Australia. Dr Ajmone Marsan highlighted the great acceleration towards digital economies across ASEAN, a region that is becoming a key global player in the digital transformation. She highlighted the fact that women in ASEAN, in particular women in rural areas, are benefitting less than men from the digital transformation thus generating a risk of a growing digital gender divide that ASEAN policy makers need to address.
Other speakers included: H.E. Ms Elsbeth Akkerman, Ambassador of the Netherlands to Vietnam, Ms Helianti Hilman, eTrade for Women Advocate and Founder and Chairperson of Javara, Indonesia, Ms Vanessa Erogbogbo, Head, Women and Trade Programme, International Trade Centre, Ms Thao Griffiths, Policy Advisor to the Chairman, Chamber of Commerce and Industry, Vietnam, Ms Su Thet Hninn, Head of the WTO Notification Unit, NTFC Secretariat, E-Commerce Donor Coordinator, Division for WTO and Trade-related International Organizations, Ministry of Commerce, Myanmar. The event was moderated by Ms Shamika N. Sirimanne, Director, Division on Technology and Logistics, UNCTAD.
In her remarks, Ms Su Thet Hninn mentioned the importance of the recent ERIA capacity building training on e-commerce, supported by the Australian government, in providing Myanmar policy makers better tools and information. She noted the high participation of women in this programme, and the importance of the upcoming module focusing on women in e-commerce.
Related Publications:
Related Articles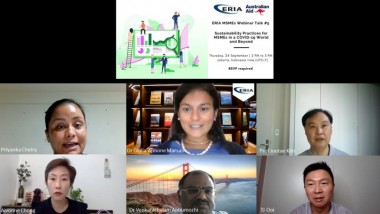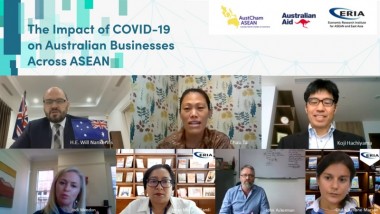 CHOOSE FILTER