ERIA and IDE-JETRO Hold Roundtable on Connectivity and Innovation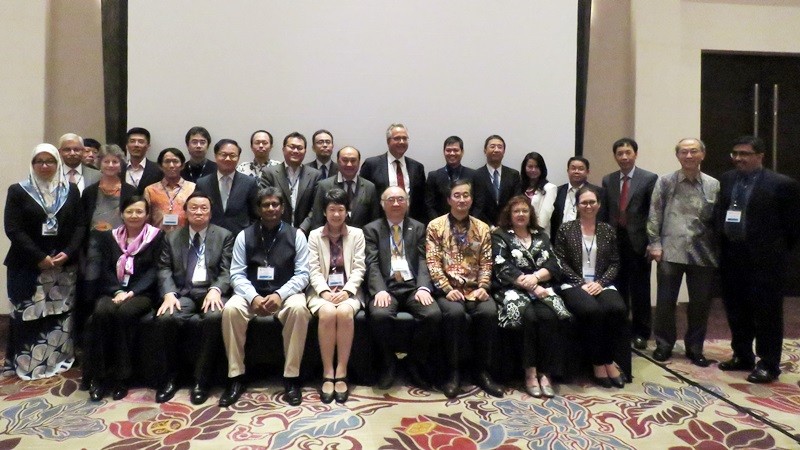 Jakarta, 30 January 2018 : The Economic Research Institute for ASEAN and East Asia (ERIA) and the Institute of Developing Economies - Japan External Trade Organization (IDE-JETRO) held a Roundtable on Connectivity and Innovation in Jakarta on 30 January 2018.
The one-day event was held in conjunction with the annual Research Institutes Network meeting for fiscal year 2017 that was held the day before. Several foreign dignitaries attended the event, namely H.E. Amb Elizabeth P. Buensuceso, Ambassador of the Philippines to ASEAN; H.E. Amb Kim Young Chae, Ambassador of the Republic of Korea to ASEAN; H.E. Amb Suresh Reddy, Ambassador of India to ASEAN; H.E. Amb Stephanie Lee, Ambassador of New Zealand to ASEAN; and H.E. Amb Phasporn Sangasubana, Ambassador of Thailand to ASEAN.
In his opening remarks, ERIA President Prof Hidetoshi Nishimura underlined the urgency of discussing connectivity and innovation towards ASEAN Economic Community (AEC) 2025.
'Under the concept of the third unbundling, the image of infrastructure will be also deconstructed, from physical to digital. I am looking forward to discuss with you how this movement change the concept of connectivity, and what is necessary towards the AEC 2025 on connectivity issues,' said Prof Nishimura.
Moreover, he stated that innovation would become an important element for ASEAN member states to escape from the middle income trap and whether the economic policy of each country could promote innovation.
ERIA's Chief Economist Prof Fukunari Kimura delivered an insightful presentation How Can Connectivity Support Innovation?, which supported Prof Nishimura's statements. Prof Kimura emphasised the need for countries to acknowledge the imminence of the third unbundling and to incorporate it into the development strategy. He stated that AEC, ASEAN Socio-Cultural Community (ASCC), and Master Plan of ASEAN Connectivity (MPAC) must be reorganised in order to take care of old agenda and to prepare for new challenges.
Both Prof Nishimura and Prof Kimura used the concept of the third unbundling introduced by Prof Richard Baldwin, one of the world's greatest thinkers on globalisation, in his book The Great Convergence: Information Technology and the New Globalization published in 2016. ERIA and the Centre for Strategic and International Studies (CSIS) held a private discussion with Prof Baldwin last year in Jakarta.
The afternoon sessions of the roundtable were divided into two sessions, the first session discussed Connectivity in East Asia and the second session discussed Innovation in East Asia.
In her closing remarks, Dr Yuri Sato, the executive vice president of IDE-JETRO reiterated the key message of the day.
'Today, countries are at least facing two unbundling tranches: the second (manufacturing) and the third (the new wave), this should serve as an impetus for policymakers to address the distinct challenges that come with the second and third unbundling,' she said.
Keynote Presentation
Related Articles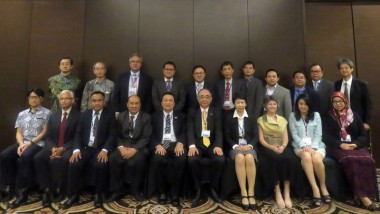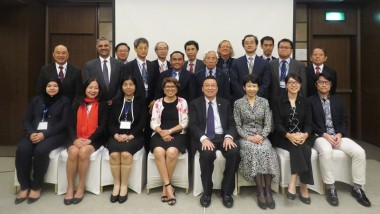 CHOOSE FILTER