Fostering ASEAN's Digital Future through Cybersecurity Policies and Human Empowerment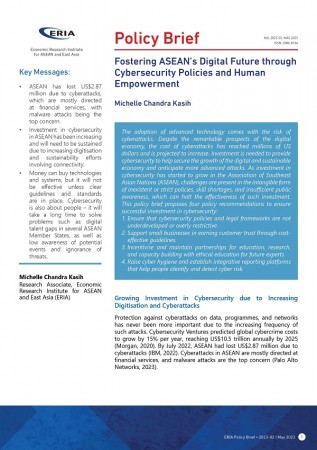 The adoption of advanced technology comes with the risk of cyberattacks. Despite the remarkable prospects of the digital economy, the cost of cyberattacks has reached millions of United States (US) dollars and is projected to increase. Investment is needed to provide cybersecurity to help secure the growth of the digital and sustainable economy and anticipate more advanced attacks. As investment in cybersecurity has started to grow in the Association of Southeast Asian Nations (ASEAN), challenges are present in the intangible form of inexistent or strict policies, skill shortages, and insufficient public awareness, which can halt the effectiveness of such investment. This policy brief proposes three policy recommendations to ensure successful investment in cybersecurity:
Ensure that cybersecurity policies and legal frameworks are not underdeveloped or overly restrictive.
Support small businesses in earning customer trust through cost-effective guidelines.
Incentivise and maintain partnerships for education, research, and capacity building with moral and ethical education for future experts.
Raise cyber hygiene and establish integrative reporting platforms that help people identify and detect cyber risk.
Fostering ASEAN's Digital Future through Cybersecurity Policies and Human Empowerment
Related Articles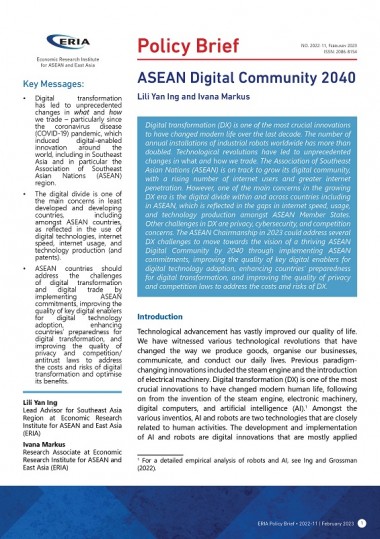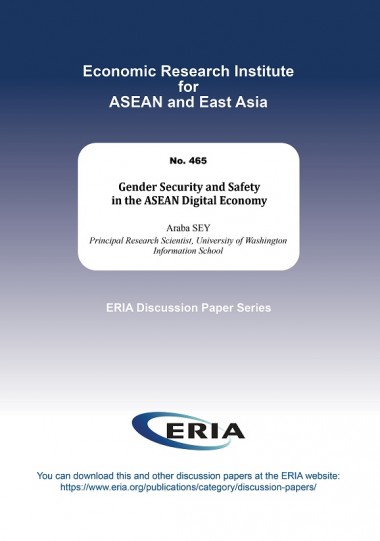 CHOOSE FILTER