The Strategies of National Oil Companies in Southeast Asia under Energy Transition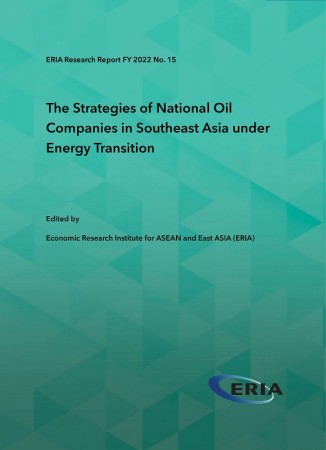 The national oil companies (NOCs) of the Association of Southeast Asian Nations (ASEAN) must strengthen their efforts to reduce greenhouse gas (GHG) emissions while ensuring a stable energy supply in their existing businesses and low-carbon fields. This report analyses and compares the strategies and activities of the ASEAN NOCs and the Western Oil Majors and compares them with each other.
Focusing on carbon dioxide capture (utilisation) and storage (CCS/CCUS) and hydrogen, for which existing assets can be used, would be one of the most effective measures to reduce GHG emissions. ASEAN NOCs such as Petronas and Pertamina need to accelerate their CCS/CCUS projects in this regard. For now Thailand remains the centre of automobile production in Southeast Asia, so it makes sense for Thailand's PTT to enter the electric vehicle (EV) production and battery fields.
The cooperation of ASEAN NOCs with Western Majors and other companies in different industries can also be effective to formulate the most appropriate energy transition strategy for each company. Exchanges in technologies, financing, and human resource development can contribute to accelerating ASEAN NOC's energy transition road map and business structure transformation.
Full Report
The Strategies of National Oil Companies in Southeast Asia under Energy Transition
Contents
List of Abbreviations and Acronyms
Chapter 1 Background of the Study
Chapter 2 Climate Pressure on Oil and Gas Business
Chapter 3 The Strategy of Selected NOCs in the ASEAN Region
Chapter 4 Efforts in the Majors/Non-ASEAN NOCs
Chapter 5 Suggestions for the ASEAN NOCs
Related Articles