E-Commerce Connectivity in ASEAN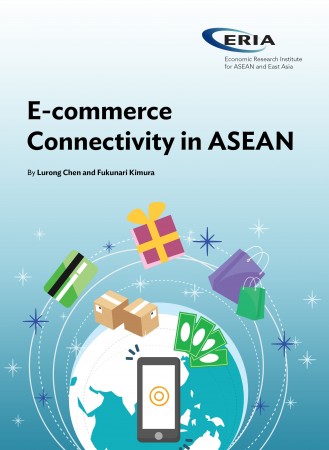 The next Asian miracle of growth could be born with the region's digital transformation. Digital connectivity is the cornerstone that will make the changes feasible and smoothen the transformation. It consists of not only physical connectivity that facilitates the movement of raw materials, intermediate goods, and goods, but also cyber connectivity to support free flows of data, information, and services.
This book provides policy insights for ASEAN to realise the potential of fast growth by improving regional digital connectivity with an emphasis on (i) data connectivity, (ii) logistics to facilitate the free flow of goods and services, (iii) connectivity to facilitate cash flows, and (iv) seamless links between the physical and cyber-space.
.
.
.
Full Report
E-Commerce Connectivity in ASEAN - Full Report
Content
Acknowledgements and List of Contributors
Chapter 2 - Improving Digital Connectivity for E-commerce: A Policy Framework and Empirical Note
Chapter 3 - Indonesia on the Move: Improving Connectivity to Support E-commerce
Chapter 4 - Improving Logistics Connectivity of E-commerce in the ASEAN Region
Chapter 5 - Prospects and Challenges in Improving E-commerce Connectivity in Malaysia
Chapter 6 - How Can E-marketplaces Turn Thailand into a Distributive Economy?
Chapter 7 - Policy Environment for E-commerce Connectivity in Viet Nam
Chapter 8 - Enabling India's E-commerce Connectivity with ASEAN: E-payment in India – Problems and Prospects
Chapter 9 - A Threshold for Tariff and/or Tax Exemption
Chapter 10 - Network Cooperation in Cross-border E-commerce: A Conceptual Model of a Logistics Platform
Chapter 11 - Reconfiguring Production and Logistics Networks under the Global E-commerce Environment
Chapter 12 - E-Commerce Development in the Lao PDR: Some Policy Concerns
Chapter 13 - An Integrated E-commerce Platform for the ASEAN Tourism Industry: A Smart Tourism Model Approach
Chapter 14 - Connectivity and the Healthcare Market in Myanmar
Related Articles