Central Banks' Responses to COVID-19 in ASEAN Economies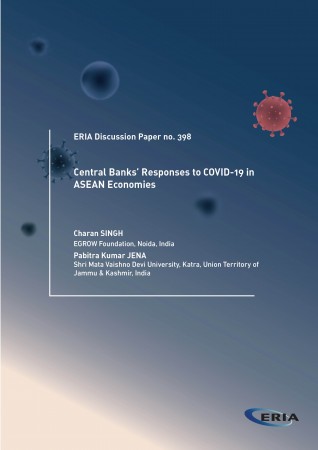 The effect of the COVID-19 pandemic on public health, social life, economic conditions, and financial markets has been significant for Association of Southeast Asian Nations (ASEAN) economies. The main objective of this study is to understand the response of central banks to COVID-19 in 10 ASEAN economies, i.e., Brunei Darussalam, Cambodia, Indonesia, Lao PDR, Malaysia, Myanmar, Philippines, Singapore, Thailand, and Vietnam. In this study, panel data as well as time-series data have been used to see the impact of COVID-19 on macroeconomic variables and financial variables. The period of the study ranges from 23 January 2020 to 11 December 2020. The first part of the study shows the trend analysis of macroeconomic variables of ASEAN economies and a descriptive analysis of various measures taken by the central banks of ASEAN economics. Further, a comparative analysis of monetary measures with advanced countries is depicted. Further, empirical findings of ARCH and GARCH indicate that recent as well as past COVID-19 news has a significant impact on stock market volatility in select ASEAN countries.
This research was conducted as a part of the project 'ERIA Research on COVID-19' at the Economic Research Institute for ASEAN and East Asia (ERIA).
Related Articles