A 'She-session'? The Impact of COVID-19 on the Labour Market in Thailand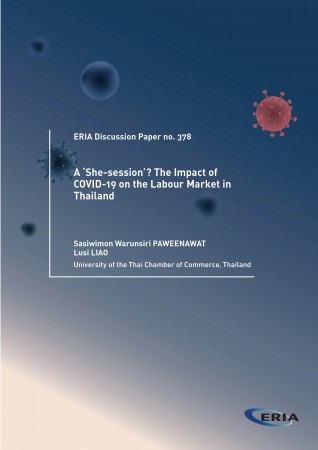 This paper studies the impact of COVID-19 on different demographic groups in the Thai labour market using the Labour Force Survey in 2018 and 2019. We construct a new set of COVID-19 impact indicators capturing both the degree of risk in industries and degree of occupational flexibility in the Thai context. Our results show that the impact of the COVID-19 pandemic is highly unequal across demographic groups and it may further worsen the pre-existing inequality in the Thai labour market as a result of the composition of industrial sectors and occupations. The results suggest that education attainments and income levels play a significant role in protecting individuals from the current crisis, indicating the important contribution of human capital. In addition, marriage affects men and women differently in the COVID-19 crisis, with married women suffering more. Finally, our study highlights the need for government supports that target vulnerable groups, including workers with low education, informal workers, private employees, older women, and the young, who are more likely to be affected by COVID-19.
This research was conducted as a part of the project 'ERIA Research on COVID-19' at the Economic Research Institute for ASEAN and East Asia (ERIA).
A 'She-session'? The Impact of COVID-19 on the Labour Market in Thailand
Related Articles