Circular Economy for Stronger Recovery: A Just Transition Agenda for G20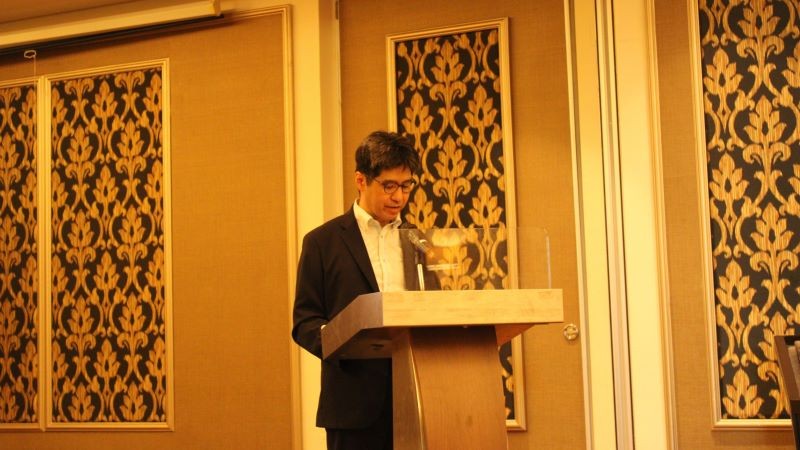 Bali, 3 September 2022: Economic disruptions during the COVID-19 pandemic have brought to light the urgency of the transition to more sustainable consumption and production. Circular economy comes from the idea that resources, when adequately treated and regenerated, can become a source of sustainable economic growth, aided by eco-innovations whilst preserving natural capital. Compared with linear economy, circular economy encourages greater collaboration between economic actors and can become a powerful force for climate change mitigation, biodiversity conservation, and local pollution impact reduction. critical in identifying opportunities to shift swiftly towards a more just, equal, and circular society, instead of going back to linear, wasteful, and inherently fragile supply chains.
The Economic Research Institute for ASEAN and East Asia (ERIA), in cooperation with the Deutsche Gesellschaft für Internationale Zusammenarbeit (GIZ), the Indonesian Research Institute for Decarbonzation (IRID), and the Global Solutions Initiative (GSI), organised a hybrid workshop on Circular Economy for a Stronger Recovery: A Just Transition Agenda for G20.
The workshop discussed the innovative and context-sensitive technologies in support of circular economy; the transfer, uptake, and scaling of the use of technology together with adequate public financial mechanisms; and mobilisation of private capital, which are fundamental in ensuring a transformative, inclusive, and sustainable recovery.
Mr Koji Hachiyama, ERIA's Chief Operating Officer, gave the welcoming remarks, followed by Dr Moekti Handajani Soejachmoen, Lead Co-Chair of the T20-Task Force 3: Governing Climate Target, Energy Transition, and Environmental Protection, who pointed out in his opening remarks that efforts to build circular economy are timely. However, as part of the global energy transition and net zero emission efforts, he said such efforts should mitigate crucial social and economic impacts to achieve just transition.
In her keynote speech, Green and Circular Ideas for a Stronger Economic Recovery, H. E. Izabella Teixeira, Co-Chair of the International Resource Panel, and Brazil's former Minister of Environment, highlighted the primacy of pushing circular economy actions as a global macroeconomy priority in the global supply and value chains. She added that multiple options to develop circular economy should be considered not only by the government but also by all public and private stakeholders.
Another keynote speech, Bending the Supply Chains Towards Net Zero Targets, was delivered by Dr Venkatachalam Anbumozhi, ERIA's Director for Research Strategy and Innovation. He spoke of the advantages of circular economy that minimise use of resources and reduce system externalities. He said that finding technological solutions and reorienting financial institutions to embed circularity can change the way people produce, consume, and address issues such as carbon emissions, resource scarcity, and use of hazardous chemicals and fossil fuels, whilst increasing resilience. He added that circular economy will also trigger green jobs creation, resource efficiency innovations, and greener technologies. But, he continued, cooperation at Group of Twenty (G20) level is needed to facilitate the successful transfer and implementation of circular technology to keep materials flowing within the loop.
During the interactive session moderated by Mr Nicolas Buchoud, Fellow of Global Solutions Initiative (Berlin, Germany), a panel of global experts on circular economy discussed the topic Innovative Technologies and Financial Innovations or a Circular Low-Carbon Economy. The discussion yielded potential directions from the perspectives of academia, financial institutions, and policy frameworks. Most of the panellists agreed that the emergence of the ASEAN comprehensive recovery framework would open the opportunity for financial and banking institutions to be part of this pathway. They agreed that the current linear model no longer fits the purpose, as it is failing people and the planet. They concurred that policymakers and business people, once confronted with the consequences of exponential economic and demographic growth, will start realising that, with limited resources and limited capacity to absorb pollutants and emissions, circular economy approaches are needed. The panel recognised that despite the blurry contours and various definitions of circular economy, financing it needs differentiated financial instruments and technological innovations. The experts agreed that circular economy's concern is to enable economic and social prosperity within the closed planetary ecosystem for sustainability and business profitability in the long run.
The panel was composed of Dr Caroline Schep, Executive Director of the Global Parliament of Mayors Secretariat (The Hague, The Netherlands); Konstantinos Karampourniotis, Partner at Living Prospects, Circular Economy Advocate (European Union); Noura Monsurri, Senior Fellow at the King Abdullah Petroleum Studies and Research Center; Anouj Mehta, Director of the Southeast Asia Department, Asian Development Bank; Caroline Chal, Director of Institutional Relations at Syctom (Paris, France); and Tadahiro Kaneko, Head of Sustainability at the Sumitomo Mitsui Banking Corporation.
G20 insights were gained from Shuva Raha, Head of New Initiative, Council on Energy, Environment and Water (India), and Antonio Villafranca, Director for Research at the Italian Institute for International Political Studies. They pointed out the importance of sustainable finance to address technology gaps, de-risk circular economy investment, and create new market mechanisms for circular economy. They said mobilising political will to recommit to the Sustainable Development Goals would be another crucial matter in tackling sustainability and circular economy challenges.
In his closing remarks, Dr Kuhle Holger, GIZ's Advisor to the Strategic Knowledge Partnerships, said that just transition would be enough as the world needs to transform the relationship between stakeholders and strengthen their cooperation. He concluded that empowering local processes and stakeholders is as important as international cooperation to localise the context of circular economy and its efforts.
All workshop materials, including video remarks from Kari Herlevi, Project Director of the Circular Economy, Finnish Innovation Fund Sitra, can be accessed here.
Image Gallery
Related Articles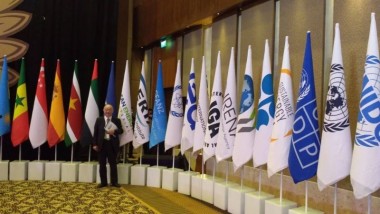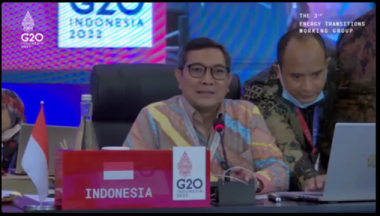 CHOOSE FILTER