Asia-Africa Growth Corridor Must be Responsive to Ensure Well-Rounded Growth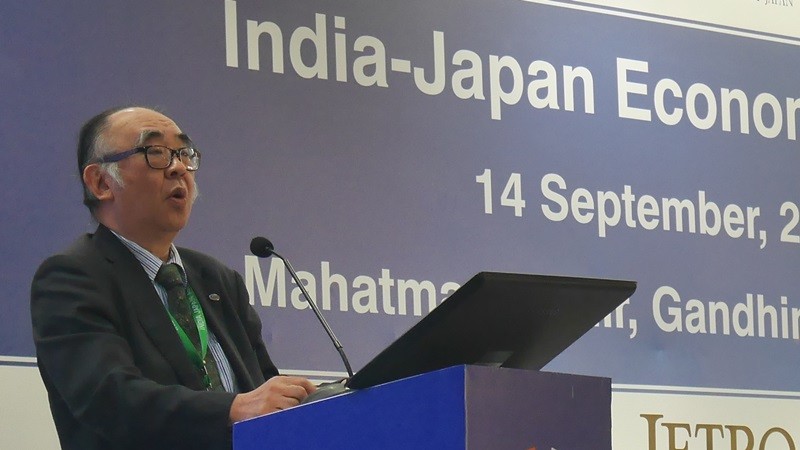 The Asia Africa Growth Corridor (AAGC) projects must be responsive to ensure equitable, inclusive, sustainable, and high-quality growth, said Prof Hidetoshi Nishimura, President of the Economic Research Institute for ASEAN and East Asia (ERIA) on 14 September 2017 in Ahmedabad, India.
Prof Nishimura was one of the panellists in the first session of the India-Japan Economic Forum, 'Asia Africa Growth Corridor: AAGC Vision Report and India-Japan Cooperation and Collaboration' that was held on the sidelines of India-Japan Annual Prime Ministerial Summit. Other panellists in the session were Prof Sachin Chaturvedi, Director General of Research and Information System for Developing Countries (RIS), and Tomohiko Okada, MD from Toshiba India Private Ltd.
'Asia and Africa share similar past and common aspirations for their future. The two regions have a huge potential for cooperation for their future growth. This was recognised by the two Prime Ministers of India and Japan in November 2016. For ERIA, it is our privilege to be a part of this initiative, jointly with RIS and IDE-JETRO,' said Prof Nishimura.
He added that the most important goal of AAGC was 'to align the development experiences of Asia with the development priorities of African countries/regions, and to develop programmes and projects which are based on mutual trust and cooperation among Asian and African countries.'
Taking the mandate from the India-Japan Joint Prime Ministerial Statement, 2016, ERIA's Policy Design Department, together with RIS Delhi and the Institute for Development Economics - Japan External Trade Organisation (IDE-JETRO) Tokyo has developed the AAGC Vision Document. This Vision Document was released during the Africa Development Bank Group Annual Meeting in May 2017 in Ahmedabad, where it was laid before the Governors of AfDB. The preparation of AAGC detailed study is now under progress.
Related Articles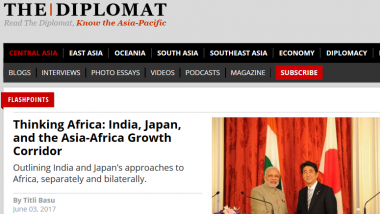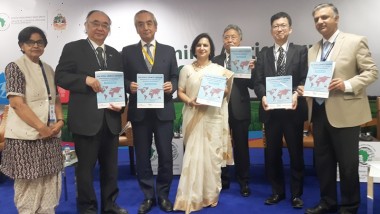 CHOOSE FILTER