Vehicle Recycling in the ASEAN and other Asian Countries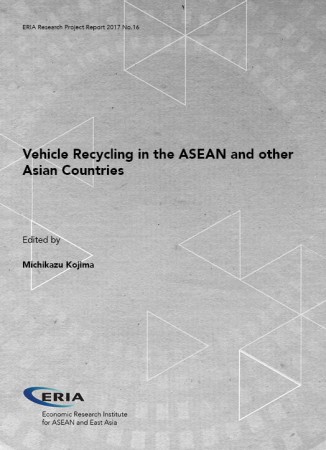 It is predicted that about 2.4 million motor vehicles will have been discarded in the Association of Southeast Asian Nations (ASEAN) from 2015 to 2020. End-of-Life Vehicle (ELV) recycling and disposal are expected to soon become more serious challenges for Asian countries. Hence, the development of the vehicle recycling system, including the development of industrial infrastructures such as the recycling facility of ELVs, is becoming a pressing issue. Simultaneously, a proper institutional system for vehicle recycling should be established.
This study aimed to identify the current status and challenges of ELV recycling in Asian countries and to propose policy recommendations to address these problems. Research target countries under this study include ASEAN countries such as Cambodia, Indonesia, Lao PDR, Malaysia, Myanmar, Philippines, Thailand, and Viet Nam, and major Asian countries such as India and Japan. The study included a literature review, interviews with stakeholders, and field surveys.
Two working group meetings with specialists from research target countries were held to review the results of the study, discuss desirable policy recommendations, and share feedback on the status, challenges, and policy direction of ELV recycling and disposal systems.
Full Report
Contents
Chapter 1. Background and Objective of the Study
Chapter 2. Current Status of automobile recycling in the targeted countries
Chapter 3. Current challenges and considerations in automobile recycling laws and institutional systems in vehicle recycling
Chapter 4. Approach for proper processing of end-of-life vehicles and development of relevant legislation in the ASEAN region
ANNEX I. Working Group Meeting (Policy Forum)
ANNEX III. Results of the Field Surveys
Related Articles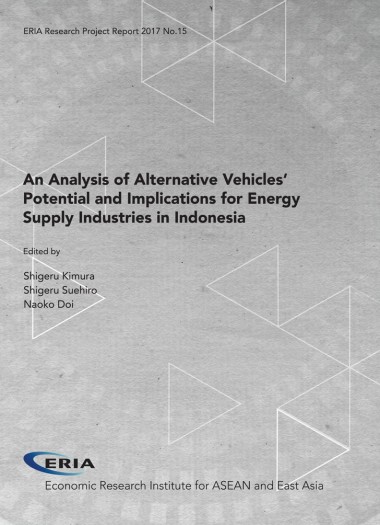 CHOOSE FILTER