The Blue Economy in Brunei Darussalam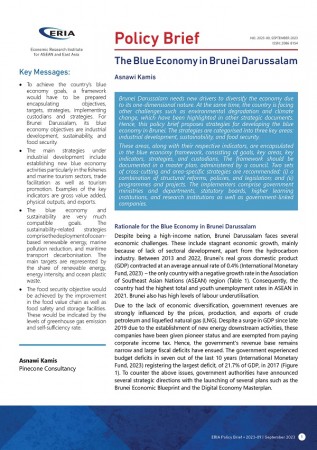 Brunei Darussalam needs new drivers to diversify the economy due to its one-dimensional nature. At the same time, the country is facing other challenges such as environmental degradation and climate change, which have been highlighted in other strategic documents. Hence, this policy brief proposes strategies for developing the blue economy in Brunei. The strategies are categorised into three key areas: industrial development, sustainability, and food security.
These areas, along with their respective indicators, are encapsulated in the blue economy framework, consisting of goals, key areas, key indicators, strategies, and custodians. The framework should be documented in a master plan, administered by a council. Two sets of cross-cutting and area-specific strategies are recommended: (i) a combination of structural reforms, policies, and legislation; and (ii) programmes and projects. The implementers comprise government ministries and departments, statutory boards, higher learning institutions, and research institutions as well as government-linked companies.
Related Articles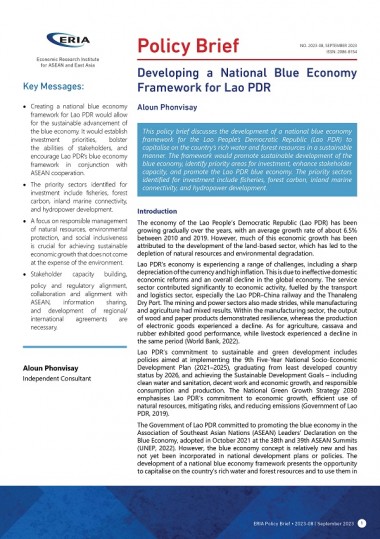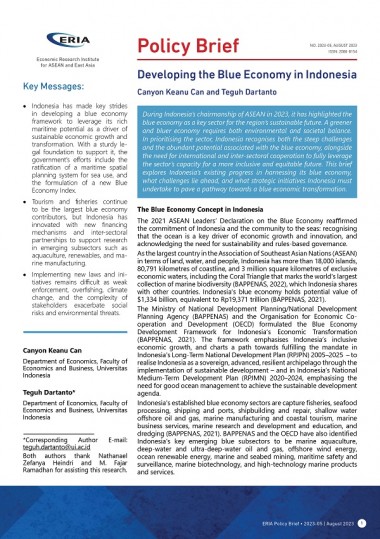 CHOOSE FILTER