Sustainable Development of the Transport Sector: Malaysia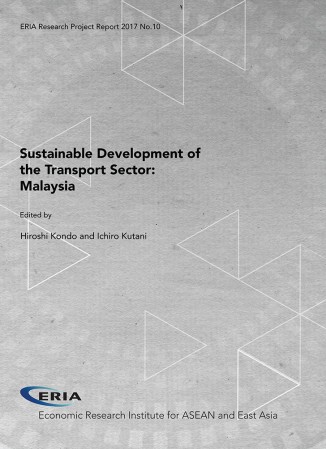 Malaysia intends to reduce its greenhouse gas emissions intensity of gross national product by 35%, and by an additional 10% under certain conditions by 2030 from 2005 figures. Since the transport sector is the second-largest CO2 emitter in the country (28% of the total), and since car ownership and thereby CO2 emission due to gasoline and diesel combustion is expected to rise, it is crucial to implement an appropriate policy to reduce CO2 emission in this sector. This report conducts a scenario analysis to show that the deployment of energy-efficient vehicles (EEV scenario) has the larger potential to reduce CO2 emissions, followed by electric vehicles (EV scenario), public transport (PT scenario), and biofuels (bio scenario). Specifically, the study discusses two approaches to reducing CO2 emission in the transport sector – (1) maximise use of public transport and (2) deploy low-emission vehicles.
The first part is concerned with maximising the use of public transport, such as high-speed railways, underground lines, light railways, and buses, which have a higher energy efficiency than vehicles. It suits large cities and inter-city passengers and cargo transport. Considering that landmark railway projects are under way in Malaysia, the priority of recommendation is on how to increase ridership of public transport, rather than its development. The second part is concerned with deploying low-emission vehicles. Although costlier than conventional ICE vehicles, new vehicle technologies are emerging and becoming commercially available. Considering that the policy promoting EEVs was implemented in Malaysia after the National Transportation Plan 2014 and had resulted in EEVs sharing 52% of new car sales in 2017, the priority of recommendation goes to the difficult option of promoting EVs.
Full Report
Contents
Chapter 2. Energy and Transport Policy in Malaysia
Chapter 3. Promising Solutions for Reduced CO2 Emissions from Automobiles
Chapter 4. Scenario Analysis towards Reduced CO2 Emissions in Malaysia
CHOOSE FILTER