Economic and Welfare Impacts of Disasters in East Asia and Policy Responses: The Case of Vietnam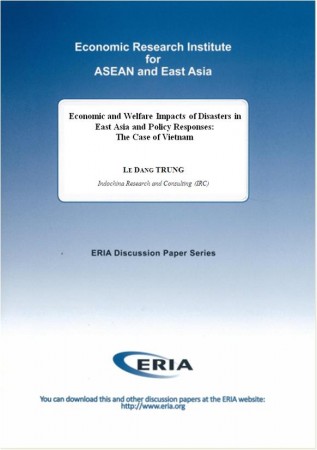 Although Vietnam has seen remarkable economic achievements over the last twenty-five years, the country is still one of the poorest countries in the world. Unfortunately, the country is prone to many natural hazards. Vietnam is located in one of the five cyclone centers on the planet. It is estimated that Vietnam is hit by 4.3 storms and more than 3 floods per year.
Though the aftermaths of natural hazards are sizable, estimating their impacts is challenging, yet crucial for policy development. This paper aims to conduct a scientific assessment of the impact of a natural catastrophe to help understand the multidimensional costs of disasters, and to draw lessons on how the impacts of natural disasters can be properly assessed. In addition, it provides an overview of the management of natural disasters and climate change in Vietnam, to see how the policy system has been working to deal with the risk of natural disasters and climate change. Finally, it identifies possible options for Vietnam to move forward to an effective disaster risk management system.
CHOOSE FILTER