Cost Effectiveness of the Energy Efficiency and Conservation Policy in the Association of Southeast Asian Nations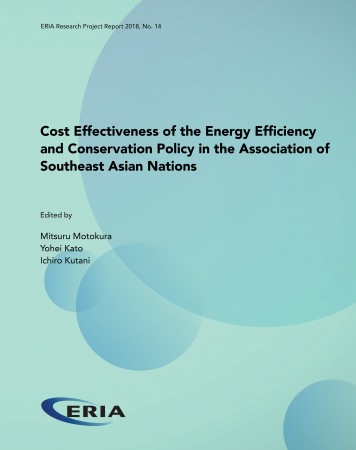 This study aims to help promote energy efficiency and conservation (EE&C) investment in the Association of Southeast Asian Nations (ASEAN) region through two analyses, one of a possible financing method for EE&C investment, and one of its costs and benefits. The study concludes by presenting the positive effects of EE&C investment, the very high internal rate of return on investment, the secondary effect of avoiding investment in future power generation capacity, and the reduction of CO2 emission.
The study recommends policy actions for realising the full benefits of EE&C in the region. They include improving the understanding of the benefits of EE&C investment and establishing a special agency to strengthen policy implementation. The study also proposes recommendations to debottleneck EE&C financing, which could help small and medium-sized enterprises in particular.
Full Report
Contents
List of Project Members, Figures and Tables
Chapter 1. Background and Objective
Chapter 2. Cost and Benefit of Energy Efficiency and Conservation Financing
Chapter 3. Policy Recommendations
CHOOSE FILTER