Call for Papers: Innovations and Experiences in Financing Disaster Risk Management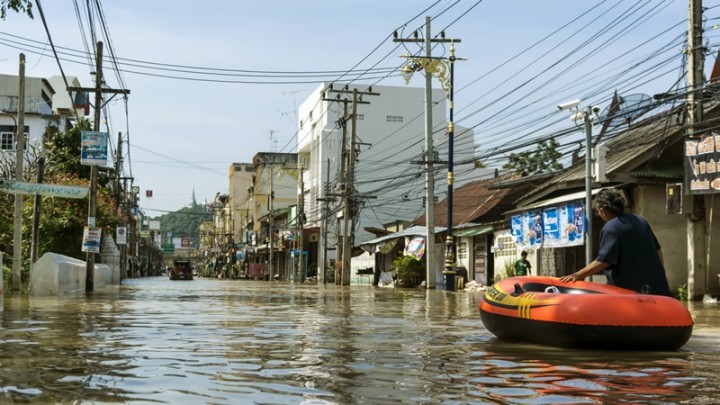 The Economic Research Institute for ASEAN and East Asia (ERIA) invites submissions of original unpublished papers on financing innovations for Disaster Risk Management (DRM) and climate change adaptation (CCA): how it evolved, where it is headed, what they have in common, and what their differences are.
Selected papers will be published in an edited book or special journal issue, which will highlight DRR and CCA trends in ASEAN and East Asia, and how they can be accelerated by innovative financing pathways. As different countries have taken different paths, a regional framework called the ASEAN Agreement on Disaster Management and Emergency Response (AADMER) has evolved, setting the foundation for regional cooperation, coordination, technical assistance, and resource mobilisation in all aspects of DRR.
The papers may deal with, but not limited to, the following:
How can the region shift the financing balance towards more support for pre-disaster activities such as Business Continuity Plans (BCP) and Adaptation Road Maps (ARM)

¿

What lessons can be learned from recent experiences in financing CCA and DRR in ASEAN member countries

¿

How can the incentives be provided for community involvement in financing DRM and CCA

¿

Which innovative and regionally coordinated efforts will help AADMER target agenda

¿

How can weather index-based crop insurance schemes help achieve food security against natural disasters

¿
Selected papers will be presented at an international workshop in April 2019. The seminar, with other invited papers, will analyse the regional level innovations in DRR and CCA, as well as their impact on and risks posed to economic growth strategies, and strengthening resilience in the interconnected economies of Asia. The objective is to provide lessons learned and to recommend policies for ASEAN and the rest of the world. ERIA will cover participation costs for one presenter of each accepted paper.
Abstracts (500 words) must be submitted no later than 15 February 2019 as a Microsoft Word document containing the title, name, and affiliation of the author(s), contact information, and appropriate keywords. However, early applications with a full paper are preferred. Only papers written in English will be considered. All the authors of selected papers should be within the age limit of 35 years. A full draft paper is expected to be submitted by 30 April 2019. (Date and place of the seminar will be announced later)
Submissions of the abstracts and papers with brief author bios should be e-mailed to

.
Call for Papers: Innovations and Experiences in Financing Disaster Risk Management
CHOOSE FILTER