Brunei Darussalam Energy Consumption Survey: Residential and Commercial and Public Sectors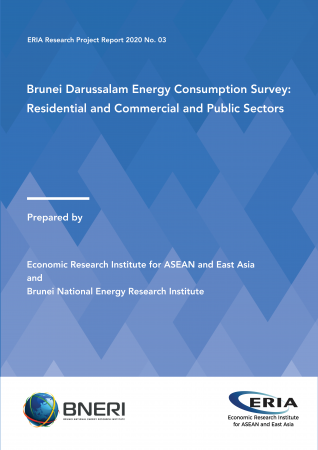 Brunei Darussalam is rich in energy resources such as oil and gas, but its total final energy consumption increased significantly, by 3.4% per year, in 1990–2015, while gross domestic product (GDP) grew by an average annual 2.9% over the same period. Total final energy consumption is forecast to grow by 7.4% per year in 2015–2040, with an assumed GDP growth rate of 5.6%. Energy elasticity to GDP was and will be more than 1. Brunei Darussalam, therefore, needs to promote energy efficiency and conservation (EEC) in residential and commercial activities, where demand for electricity will continue to grow more strongly than demand for gasoline and diesel oil as transport fuel. To be able to put in place appropriate energy efficiency policies for the residential and commercial sectors, however, policymakers must know their current energy consumption situation and level. The Economic Research Institute for ASEAN and East Asia (ERIA) supported the Ministry of Energy in conducting the Brunei Darussalam Household Energy Consumption Survey (BDHECS) in 2015 and the Commercial Buildings – Brunei Darussalam Energy Consumption Survey (C-BDECS) in 2018, in collaboration with the Brunei National Energy Research Institute (BNERI).
Air conditioning represented almost 60% of national average household electricity demand, with its share varying from 60.5% in the Brunei-Muara district (highest income) to 54% in the Temburong district (lowest income). Other major electricity-consuming services were refrigeration (18% of national household electricity demand), lighting (7%), and water heating (6%). Households in high-income districts had higher electricity demand shares of air conditioning and water heating than those in low-income ones. Conversely, the share of refrigeration tended to be higher in low-income than in high-income districts because low-income people owned more refrigerators than air conditioners.
The building survey used building energy intensity (BEI) as the index (kWh/m2/year) to assess the energy performance of commercial and public buildings. Four–five-star hotels were the most energy intensive, consuming 371 kWh/m2/year. Other energy-intensive buildings with BEI values above 300 kWh/m2/year were hospitals (334), large mosques (323), and retail buildings (308). Buildings with BEIs of about 200 kWh/m2/year were office buildings (average of 258) and medium-sized mosques (227). One–three-star hotels had a BEI of 177 kWh/m2/year and small mosques and prayer rooms 169. Small mosques had a lower average BEI because they used much less air conditioning than other types of buildings.
The BDHECS results suggest that high-energy performance standards should be promoted and that a labelling system should be applied to appliances that use a significant amount of energy, such as air conditioners, refrigerators, lighting, and water heaters. The C-BDECS results also suggest that applying building energy intensity labelling will be crucial.
Full Report
Brunei Darussalam Energy Consumption Survey: Residential and Commercial and Public Sectors
Contents
Acknowledgements and Project Members
Chapter 1 - Brunei Darussalam Household Energy Consumption Survey
Chapter 2 - Brunei Darussalam Commercial and Public Buildings Energy Consumption Survey
Related Articles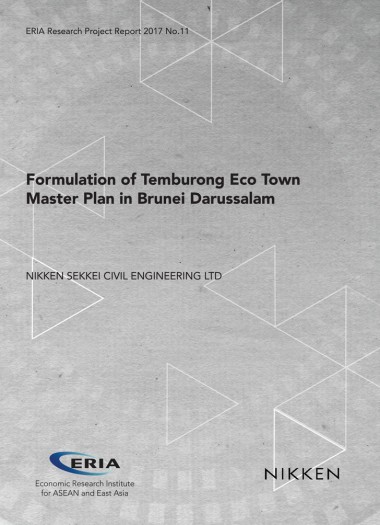 CHOOSE FILTER