Publication Catalogue 2021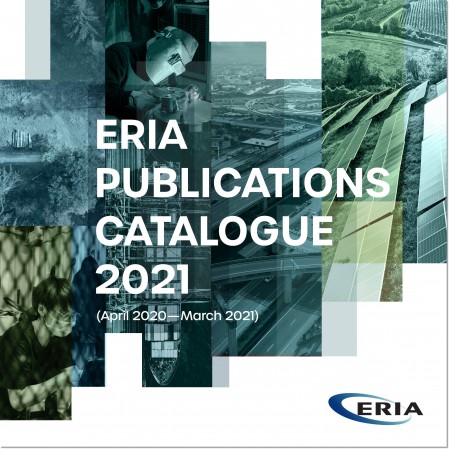 The global coronavirus (COVID-19) pandemic was a key focus of our research activities in fiscal year 2020. ERIA published numerous reports, policy briefs, and discussion papers on its implications for the economy (trade, investment, and fiscal policy), energy, and the environment. ERIA also co-publishes with first-rate global publishers. In FY2020, ERIA co-published three books with Routledge, two with Springer, and one with UNCTAD.
ERIA also published the Subregional Development Strategy in ASEAN after COVID-19: Inclusiveness and Sustainability in the Mekong Subregion (Mekong 2030), which was commended in the Chairman's statement of the 37th ASEAN Summit in November 2020 as providing useful insights for ASEAN Community building.
To reach a wider audience, three of ERIA's publications were translated into other languages – Indonesian, Japanese, and Vietnamese. In fiscal year 2020, ERIA produced a total of eight books, 22 research project reports, 40 discussion papers, and seven policy briefs.
Full Catalogue
Related Articles