Joint Study on 10+3 Cooperation for Improvement of Supply Chain Connectivity: ASEAN Sub-Report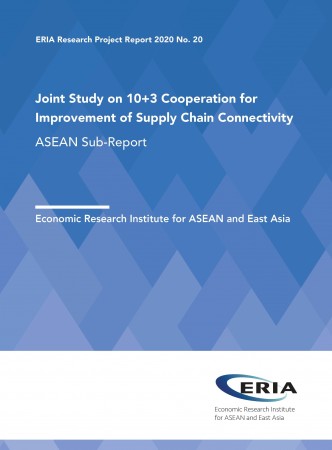 This report provides insights into the operation and resilience of supply chains in the region in the face of uncertainties, such as the coronavirus disease (COVID-19), from the viewpoint of the Association of Southeast Asian Nations (ASEAN). This report is part of the Joint Study on 10+3 Cooperation for Improvement of Supply Chain Connectivity, which was submitted to the 23rd ASEAN Plus Three Summit in November 2020. Other parts of the joint study include the overview and joint policy recommendations published on the ASEAN Secretariat website.
Key findings from the ASEAN sub-report include: almost all firms interviewed were affected by the pandemic, which restricted economic activity and movement of people. The level of impact varied by sector and firm type. Some firms were able to switch to production of goods that became more in demand during the pandemic. Firms that sourced inputs domestically did not suffer much disruption in supply. Even when the impact of COVID-19 on public health was limited within a country and domestic economic activity could resume, firms along the supply chain were affected as they were interconnected with the regional and global supply chain. Additional costs were incurred due to regulatory inefficiencies caused by communication failure and traditional import–export formalities. Adoption of digital technology has risen in response to work-from-home requirements and travel restrictions, thus accelerating the pre-pandemic trend of digitalisation. Some of these changes are likely to persist beyond the pandemic, increasing demand for connectivity infrastructure such as telecommunications.
Full Report
Joint Study on 10+3 Cooperation for Improvement of Supply Chain Connectivity: ASEAN Sub-Report
Related Articles