Current State and Issues of the Automobile and Auto Parts Industries in ASEAN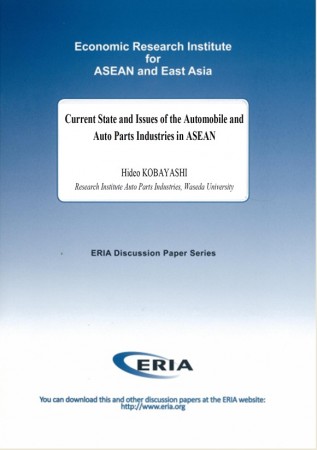 This paper provides an overview of the current situation of the automotive industry in ASEAN and certain member states. The current state of the ASEAN automobile industry will be explained by putting into global context, including the ASEAN strategy of original equipment manufacturers (OEMs) from Europe, Japan, and other countries. Thereafter, the impact of the ASEAN Economic Community (AEC) on OEMs and parts suppliers will be discussed using case studies.
In general, AEC 2015 is likely to influence the automotive industry in distinct patterns: on one side, there is production in developed markets with an integrated supply chain while on the other side, there is production in developing markets that is mainly based on assembly of imported completely-knocked-down (CKD) kits. While Toyota's Intelligent International Multi-Purpose Vehicle (IMV) project represents the former, those of Tan Chong and Truong Hai Auto Corp. (THACO) represent the latter. Thus, cases will be investigated to show the distinct effects of AEC 2015 on automobile production within the ASEAN region.