COVID-19 and Regional Solutions for Mitigating the Risk of Small and Medium-sized Enterprise Finance in ASEAN Member States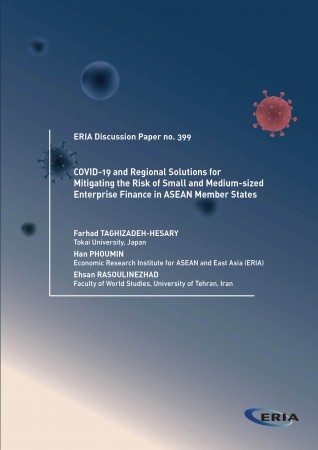 One of the significant challenges small and medium-sized enterprises (SMEs) face is their difficulty in accessing finance. One way to reduce the risk of lending to SMEs is through the credit guarantee scheme (CGS). In this paper, we assess the determining factors of the optimal credit guarantee ratio for the banking industry in four Association of Southeast Asian Nations (ASEAN) countries, namely Indonesia, Singapore, the Philippines, and Malaysia, by employing statistical techniques and econometric models. The empirical findings prove that the loan default ratio (nonperforming loan/loan, or NPL/L) is the optimal credit guarantee ratio's main determining factor. Our empirical findings confirm that in the ASEAN region, to help SMEs survive in the emergency stage of COVID-19, the credit guarantee ratio needs to be increased. Gradually, when moving to the new normal stage, the ratio needs to be lessened. Our results show that the credit guarantee ratio should vary for different countries based on the macroeconomic climate and also for each bank or, in other words, for banks with similar financial soundness. Governments should give a higher guarantee ratio to sound banks, whilst less healthy banks should receive a lower guarantee ratio. The study also provides policy recommendations for establishing a regional credit guarantee scheme in ASEAN to promote regional economic cooperation at the SME level for greater economic integration.
This research was conducted as a part of the project 'ERIA Research on COVID-19' at the Economic Research Institute for ASEAN and East Asia (ERIA).
COVID-19 and Regional Solutions for Mitigating the Risk of Small and Medium-sized Enterprise Finance in ASEAN Member States
Related Articles