Challenges of Indonesian Competition Law and Some Suggestions for Improvement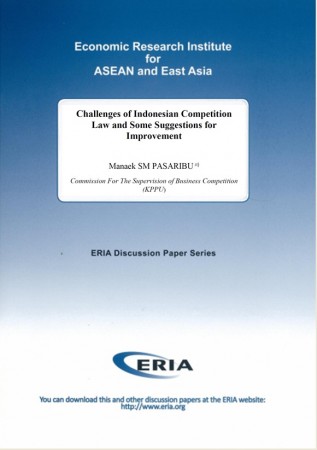 This paper discusses the problems in the implementation of Law No. 5 of 1999, the Indonesian Competition Law, explains the substance of the law, and provides recommendations for amending the Indonesian competition law. Existing loopholes in the enforcement of competition law in Indonesia, both in substantive and procedural terms, have created difficulties in practice. One way to solve this problem would be to amend the competition law.
Our suggestions for the amendment of the Indonesian Competition Law relate to institutional status, dawn raid authority, indirect evidence, leniency programme, procedural law, private litigation, legal aspects of cross border enforcement, and merger notification. We expect that amending said law will result in a balance between procedural and substantive law and that implementing the competition law will finally create legal certainty regarding competition law enforcement in Indonesia.