WTO's appellate body becomes dysfunctional
Note: This article was originally published in The Economic Times on 10 December 2019. ERIA's India Representative for the Governing Board, Mr Rohan Shah was featured.
WTO Director-General Roberto Azevedo told a meeting of the full WTO membership on Monday that he would launch more intensive, high-level consultations on how to resolve the longstanding impasse over the appointment of appellate body members.
Click the link above or the button below to read the article.
Related Articles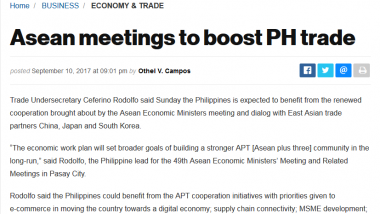 CHOOSE FILTER