What Will India's Post-COVID Recovery Look Like?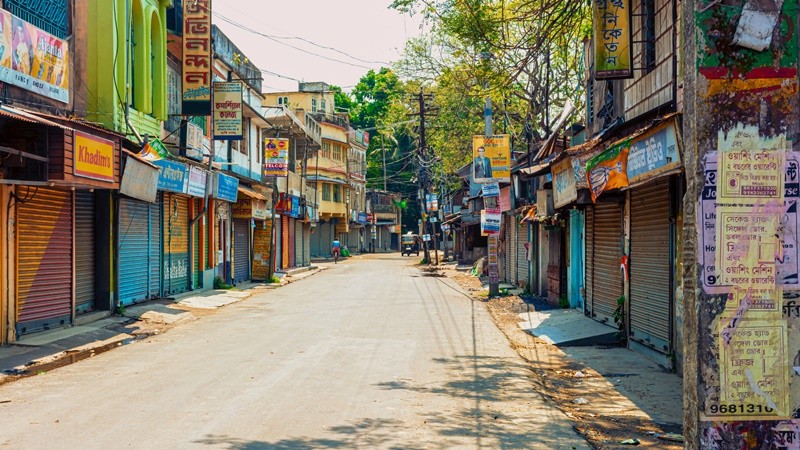 By Dr Venkatachalam Anbumozhi, Senior Energy Economist:
Since the beginning of 2020, India has reported more than 25 million COVID cases, bringing the country's total number of lost lives to 274,000 — a record, second only to the United States for infections.
A massive tsunami of COVID-19 is sweeping through India, with around 83% of the new infections reported in 10 states, including the western state of Maharashtra, which hosts India's financial capital, Mumbai. The laxity in preventive measures during election rallies and religious gatherings coupled with the presence of new COVID variants are believed to have resulted in this nationwide crisis.
After growing at very high rates for several years, India's economy had begun to slow down to 4% growth before the pandemic. Between 2016 and 2019, growth decelerated from 8.3% to 4%. In March 2020, the government imposed one of the world's most stringent lockdowns to contain the spread of the virus, which brought the economy to a halt, as public movement was restricted, factories were shut and trains were stopped.
The three-month lockdown sent the economy into its worst ever contraction of -24% in the June 2020 quarter, followed by a -7.3% shrinkage from July to September, pushing the economy into a rare recession.
Since then, the economy has shown a gradual economic recovery. GDP grew 0.4% from September to December 2020, compared with the same period a year earlier.
The composite Purchasing Managing Index, an integrated measure of activity in the manufacturing and services sector continues to see improvement, rising to its highest levels in the post-pandemic phase at 57.30. A reading above 50 in the index indicates month-on-month expansion in business activity.
The IMF and ADB have upgraded India's GDP forecast for FY 2021-22 to 12.5% and 11% respectively, while highlighting the downside risk to growth. But the ability of industry to bounce back depends on several uncertainties, such as the impact of a disrupted supply chain, business defaults, job losses and the stress on the financial sector.
If, like last year, the partial lockdowns announced by the state governments get extended due to uncontrolled infections, the economic damage could be extensive.
The impact on services such as travel, tourism and hospitality will have multiplier effects, as these sectors have strong backward links with other sectors of the economy. However, agricultural growth and rural demand have been quite robust until now and are expected to give further boost to the economy due to the timely onset of the monsoon season.
Due to uncertainty regarding the path of the second wave, the private capital expenditure cycle will take some time to recover. Rising non-performing assets are a challenge for the banks. State-owned banks owned approximately 6.8 trillion rupees ($90 billion) in non-performing assets in 2020.
Though the government now has limited fiscal space to bring out a massive bailout program, production-linked incentive programs could bring some relief to manufacturers planning to make investments in fast-recovering sectors. But a 2020 study by NCAER suggests that it could take a couple of years to reach pre-pandemic output levels.
Experts speculate that two factors account for the drastic decline in India's COVID-19 case numbers in the first wave: the country's younger population and the possibility of rising herd immunity. Half of India's population is 25-years-old or younger, and 65% are under the age of 35.
A younger population means largely mild disease. It is also an important fact that more than 60% of Indians live in rural areas, where ventilations are better, herd immunity is high and network contact circles are smaller compared to cities.
India launched its vaccine drive, the world's largest inoculation program, in early January 2021, and has already vaccinated nearly 35 million people, with a target to cover 300 million priority people by the end of July. The country's drug regulator has given emergency approval for two manufacturers: Bharat Biotech and Serum Institute. Bharat Biotech produces Covaxin, the homegrown government-backed vaccine, while the Serum Institute produces Covishield, the Indian version of Oxford AstraZeneca vaccine.
Besides inoculating its own people, India is also supplying vaccines to neighboring South Asian countries and a host of other developing countries in Latin America and Africa. The pharmaceutical industry in India provides about 20% of generic drug exports globally, and so far, it has shipped 60 million COVID-19 vaccine doses to over 70 countries.
However, the second wave of COVID-19 and the accelerated domestic inoculation program for all people over 18 has meant the export of some vaccines has been postponed or called off, leaving many countries vulnerable to a fresh wave of the virus and probably delaying their efforts to return to normal. The Chinese authorities are also moving aggressively to promote their vaccines to other countries, in place of India's.
In the post-COVID era, the big opportunity for India lies in digital transformation.
The current transformation in creating new global platforms, cloud computing and digital data flows have been reflected in the emergence of nearly 12,000 digital tech startups in the last two years in India. New opportunities span such areas as data-driven lending and insurance payments.
Many of these digital innovations hold great promise for a new type of globalization, in which division of labor and resultant services can move freely from firms in developed countries to Indian firms. India's path-breaking efforts in space technologies at a very low cost is also an opportunity for other countries to launch educational satellites, global navigation channels, broadband spectrum and so forth.
But to build a global role, the Indian corporate sector needs to acquire niche technologies through open innovation models, such as licensing, and forge multilateral partnerships with the governments and a new generation of social entrepreneurs. To build a modern, post-COVID economy, the government and corporate leaders must strategically evolve a global brand position and adopt a global market and innovation mindset. It will require Indian corporates to invest enough in R&D and overhaul organizational structures that inhibit new solutions, business models and approaches.
This opinion piece was written by ERIA's Senior Energy Economist, Dr Venkatachalam Anbumozhi, and has been published in The Brink News. Click here to subscribe to the monthly newsletter.
Related Articles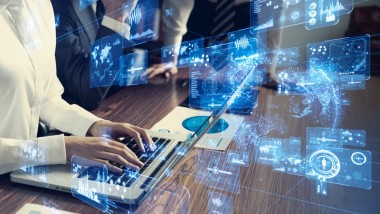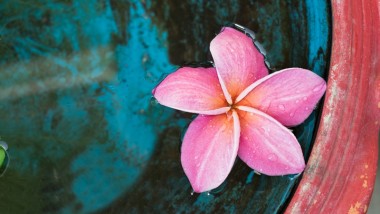 CHOOSE FILTER