Visit of President of the Ehime Bank, Ltd., Mr. Kojiro Nakayama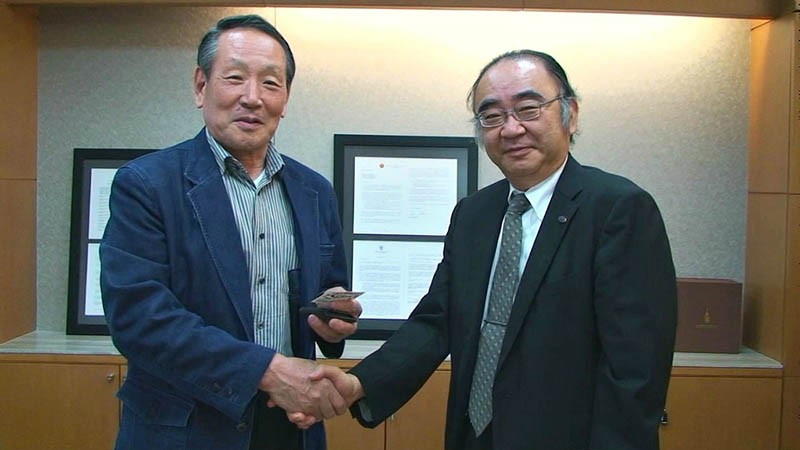 President of the Ehime Bank, Ltd., Mr. Kojiro Nakayama and delegation members from the Ehime Bank, Ltd. and heads of private enterprises in Ehime Prefecture (Japan) called on ERIA Executive Director, Mr. Hidetoshi Nishimura on March 5th , 2010.
The visit to the ERIA Annex Office by the president of Japanese regional bank was his first. Mr. Nishimura explained the outline of ERIA first and then they had exchange of views on ASEAN and global developments, especially about the economic success of China. During the discussion, Mr. Nishimura said "Each ASEAN country should learn from history of China, namely from its economic success."
Toward establishing the ASEAN Economic Community by 2015, the progress in community building in East Asia and the vital role of Japanese small and medium enterprises was also underscored. Both Mr. Nakayama and Mr. Nishimura have reaffirmed the cooperation to enhance future activities. The vision of both sides were very much intertwined.
CHOOSE FILTER