US Urges ASEAN to Stand up to China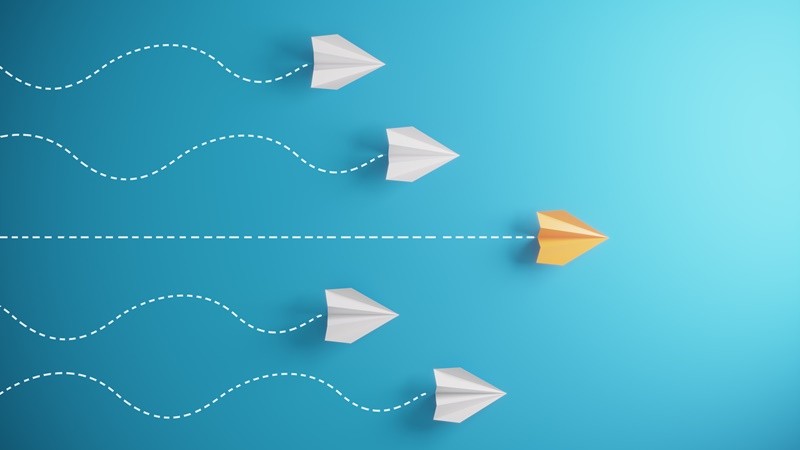 By Mr Kavi Chongkittavorn, Senior Communications Advisor: US Defense Secretary Lloyd Austin has made it clear the US would like to see Asean stand up to China without choosing sides. At the same time, the US will engage with China in areas of common interests while is ready to stand up against the Middle Kingdom without flinching if its interests are threatened.
The Biden administration believes these objectives can be achieved through integrated deterrence, which requires allies and friends to join together using existing capabilities and deploying them all in new and networked ways such as in information and cyber domains to create stronger deterrence.
Mr Austin's speech at the 40th Fullerton Lecture in Singapore last week was well-crafted to assure Southeast Asian countries that the US will stay engaged with them, despite some past inertia. In other words, he said all the right things which the region wants to hear such as vaccine engagement without any conditions, working closely with allies and friends, and offering encouragement to end the violence in Myanmar, among others.
Under Mr Biden, alliances and friends are important partners to help Washington's fulfil its long-term strategies. As such, the speech was neither too hard nor too soft on arch rival China, showing much-needed sensitivity over how the region might react or feel about the roles played by the US and China. But he did mention the South China Sea, Hong Kong, Taiwan and Xinjiang.
Mr Austin knows well that addressing the US role in this part of the world is not easy as China's rising power looms large in the background. Any US statements that are critical of China would be treated with scepticism due to existing divergent viewpoints and threat perceptions. In retrospect, numerous speeches by senior US officials in the Trump administration, which constantly demonised China and its political system, received scant attention from regional leaders. After all, Asean leaders know China better given their geographical proximity and shared Asian values.
It was refreshing, nevertheless, to hear a humble American voice through Mr Austin saying that the US does not always get it right. The beauty, he added, was that the US system can rectify its mistakes "in loud and living colour". This kind of humility will certainly help the Biden administration pursue its foreign policy objectives in the region.
From his speech, Washington is paying great attention to three Southeast Asian countries -- Singapore, Vietnam and the Philippines -- that are comfortable about working with its broader security schemes. More than the US would like to admit, the trio could become active partners in promoting its strategic interests in this region in the years to come, in particular through the Quad arrangement.
Other Asean countries such as Indonesia, Malaysia and Thailand are also important allies and friends but they have softer approaches towards China. No surprise then that Vice President Kamala Harris is visiting Singapore and Vietnam next month to further strengthen bilateral ties. This Asean-specific strategy focusing on valued-added members could yield a negative impact and divide Asean in the long run.
The possibility of Singapore, Vietnam and the Philippines working individually for the Quad cannot be ignored. Their security and threat perceptions are closely identified with those of the US. At its 54th annual conference this week, the Asean foreign ministers will discuss how to operationalise the Asean Outlook on the Indo-Pacific (AIOP) to ensure that it remains the principal framework of regional architecture.
Indonesia was quick to introduce this agenda at the recent Asean senior official meeting. For the past two years during the Covid-19 pandemic, the AOIP has been stalled. Currently, with numerous frameworks on the Indo-Pacific in contestation, Asean must quickly rein in the AOIP otherwise all the momentum will be lost and its framework could be supplanted. Only through concrete joint projects under the guidelines of the AIOP can Asean centrality be guaranteed.
It is difficult to predict if any individual Asean members would be willing to give up strategic assets for the Quad. With the US pushing for access to and closer cooperation with perceived allies and friends throughout the world, this could have unintended consequences on Asean as a whole sooner or later. An Asean member deciding to associate with the Quad in whatever formula will immediately weaken the Asean-led regional architecture.
Mr Austin's trip did not include Thailand, the so-called "great and good friend" of the US, even though the country is one of the five allies in the Indo-Pacific. Obviously, the US Defense Department had to pick the most important US allies and friends in the region for Mr Austin's itinerary due to time constraints. But it showed Washington's real intention that the Land of Smiles is off the radar. The verdict was earlier embedded in the Interim National Security Strategic Guidelines issued in March as it just did not mention Thailand.
From Washington's perspective, Thailand is moving closer to China these days. At the same time, the view from here is moving in a similar direction, that with more alternative strategic partners, the US does not value the kingdom as an ally and its current political system as enthusiastically as before. Over time, these perceptions could widen to the point of no return and render deadly repercussions to the 200-plus years of bilateral ties.
One barometer that shows the Thai-US alliance is not dead yet is the 40-year-old Cobra Gold joint military exercises. The region's biggest multinational military drills will become less and less significant if the US-China rivalry continues to grow. So will US suspicion and anxiety about Thailand's position and posture. When relations were more stable, Thailand had more room to manoeuvre in balancing delicate US-China ties. As a co-host of Cobra Gold, Thailand was instrumental in inviting China to take part in limited cooperation in the humanitarian field in 2014. But the future of China's participation is uncertain.
During the Covid-19 crisis, the upcoming Cobra Gold exercise, which is scheduled to be held from Aug 3-15, will be scaled back by a significant margin. Only 600 US troops will join around 2,000 Thai soldiers in the exercises. Major highlights and activities such as live fire, amphibious assaults and field training have been cancelled. Table-top control and command exercises and civic activities engaging local people in selected areas will remain.
Quite a few Thai military leaders are concerned that if the pandemic continues unabated, the downsizing of Cobra Gold is likely to continue to be used as justification for smaller exercises in coming years. Meanwhile, the US is contemplating boosting other joint military exercises elsewhere, especially Garuda Shield, the joint military drills with Indonesia. More than 2,000 American soldiers are taking part in the exercise in mid-August.
On Asean, Mr Austin delivered a clear message of the importance of Asean in playing the leading role in tackling major regional issues including the Myanmar quagmire. That much was clear. He did not mention Asean centrality in his speech. Instead, he preferred the phrase "the central role of Asean" which was frequently used by US diplomats in the pre-2016 period to describe Asean. It was former President Barrack Obama, who first mentioned Asean centrality at the special Asean-US summit in Sunnylands, California in February 2016, which was considered the height of Asean-US relations. Indeed, Mr Austin was focusing on the future influence of the Quad on the regional architecture.
How the Biden administration will end up engaging the region remains to be seen as there are many grey zones that the US has to deal with regarding Asean. But Mr Austin's visit has already provided a first glimpse of how the US will engage with its real or virtual allies and friends.
This opinion piece was written by ERIA's Senior Communications Advisor, Mr Kavi Chongkittavorn, and has been published in The Bangkok Post. Click here to subscribe to the monthly newsletter.
Related Articles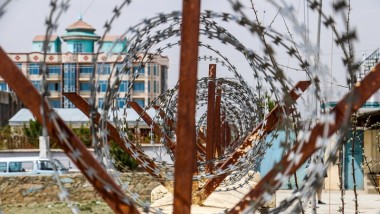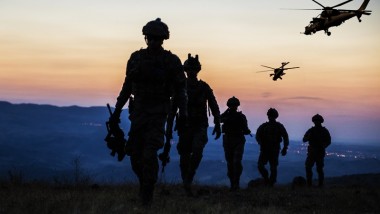 CHOOSE FILTER