Understanding China's Technological Rise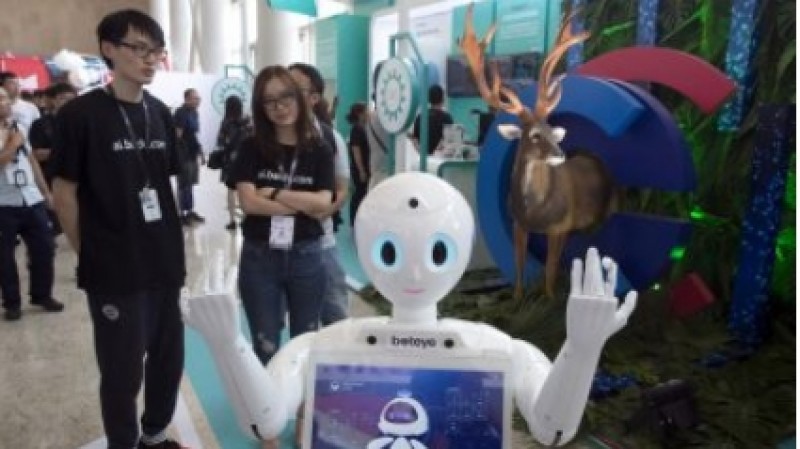 Note: This article was originally published in The Diplomat on 3 August 2018. ERIA's Energy Economist, Dr Yanfei Li, is the author.
Chinese industries are not only getting closer to the technological frontier in conventional areas such as electronics, machinery, automobiles, high-speed railways and aviation, but also driving technological innovations in emerging areas such as new and renewable energy, advanced nuclear energy, next generation telecommunication technologies, big data and supercomputers, A.I., robotics, space technology, and e-commerce. Statistical data — such as the volume of exports and amount of sales and investment in these Chinese industries — provide evidence to the rise in technological capability. (Read the full article by using the link above).
Photo caption and credit: In this July 4, 2018, photo, a robot from Chinese search company Baidu welcomes visitors to a developer event in Beijing, China. (AP Photo/Ng Han Guan)
CHOOSE FILTER