The 9th Asian Statesmen's Forum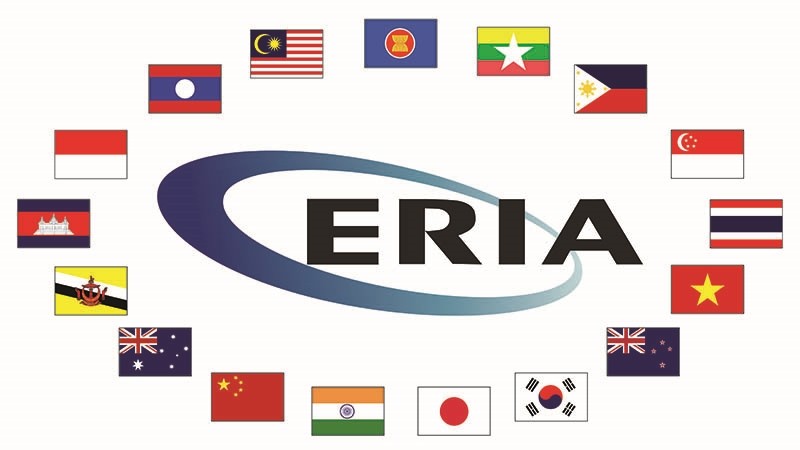 The 9th Asian Statesmen's Forum was held at Mandarin Oriental Hotel, Bangkok, Thailand, on 21st August 2010. The Forum was attended by around 40 people consisting of members of parliament and professors from Indonesia, Japan, Thailand and Vietnam as well as from ASEAN Secretariat and ERIA.
The Asian Statesmen's Forum provides an opportunity for informal dialogue among young political leaders of Japan and ASEAN countries, through which political, diplomatic, economic and cultural understanding. It plays a significant role in adding to shared understanding and political consensus between Japan and ASEAN countries, eventually contributing to ensure the stability and continued development of the region. The first forum was held in Tokyo, Japan in November 2000. Since then it has continued to be held approximately once a year, hosted by each member in turn.
Dr. Surin Pitsuwan, Secretary-General of ASEAN opened the Forum by welcoming participants and highlighting the importance of continuous cooperation among ASEAN and East Asian countries under the dynamic economy in the region.
The Forum discussed comprehensive issues for the region including security in Asia, ASEAN development strategy and sustainability for the future of Asia. Dr. Ponciano S. Intal Jr., Senior Researcher of ERIA, gave a presentation on possible key components of ASEAN development strategy derived from research studies conducted by ERIA. Dr. Intal's presentation was well taken which highlighted the valuable role of ERIA for the sustainable development of the region.
The participants thanked National Graduate Institute for Policy Studies (GRIPS) of Japan, the secretariat of the Forum for their excellent job to organize the Forum. They also reaffirmed the importance of the activities of the Forum with over ten years' history and welcomed the offer from Vietnam to host the next Forum, to be held around a year after.
CHOOSE FILTER