The 5th of AAC Meeting of ERIA was held: More quality researches in coming years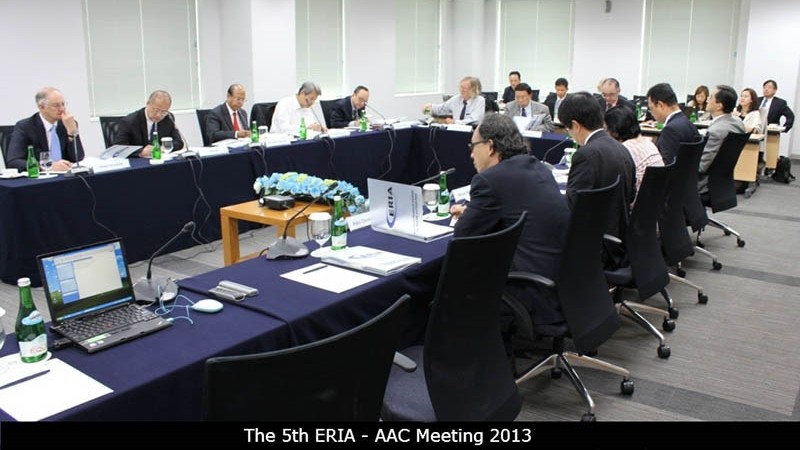 Jakarta, April 6, 2013 - International advisors of the Economic Research Institute for ASEAN and East Asia (ERIA) said in the coming years, ERIA must continue to promote the economic integration of ASEAN and East Asia through its high-quality researches. They also recommended that the research's outcomes should be disseminated more broadly throughout the region and beyond.
The consensus was reached at the 5th ERIA-Academic Advisory Council (AAC) meeting on April 6th, 2013 at ERIA annex office, Jakarta. The meeting was attended by six AAC members, Professor Hidetoshi Nishimura, Executive Director of ERIA, Prof. Fukunari Kimura, Chief Economist of ERIA and researchers of ERIA.
The AAC members who attend the meeting are Dr. Hank Lim, Chairperson of AAC Senior Research Fellow, Singapore Institute of International Affairs (SIIA), Mr. Pravin Kumar Agarwal, Director (HR) of the Energy and Resources Institute (TERI), Prof. Peter Drysdale, Emeritus Professor Crawford School of Economics & Government, Mr. Radzuan Halim, Director of the Financial Mediation Bureau; Columnist & Writer, Prof. Gary Hawke, Emeritus Professor, Former Head of School, School of Government, and Professor of Economic History, Victoria University of Wellington, and Prof. Takashi Shiraishi, President of the Institute of Developing Economies Japan External Trade Organization (IDE-JETRO.
"ERIA advisors have given us a good direction for our future research that will promote further economic integration and connectivity in this part of the world," said Prof Nishimura, Executive Director of ERIA.
The annual meeting aims to review the result of ERIA studies in the year 2012-2013 and ERIA achievements, to set the future direction and activities.
Dr. Hank Lim, Chairperson of AAC and Prof. Nishimura, delivered the opening remarks. It was followed by the report of ERIA's activities last year by Mr.Yasushi Iwata, General Manager of ERIA.
The meeting continued with presentation from Prof. Kimura, Chief Economist of ERIA. He presented the ERIA's research working program of 2013 and ERIA research activities from 2012 to 2013. Prof. Kimura also explained how far ERIA's role in supporting the establishment of ASEAN Community by 2015.
Related Articles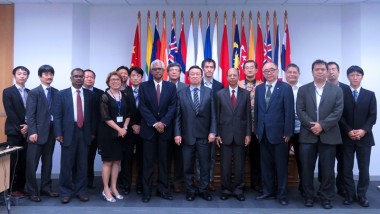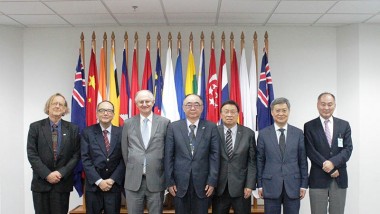 CHOOSE FILTER