Solving Present-day Social and Environmental Problems through Sustainability Entrepreneurship | E-S-I Webinar #9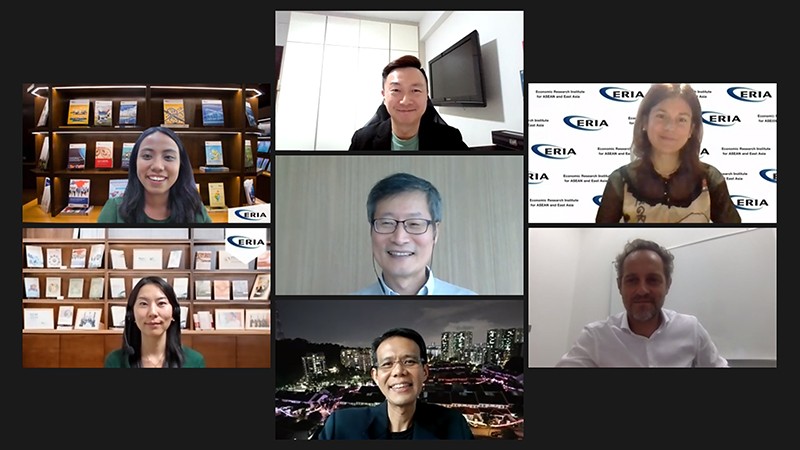 Jakarta, 21 October 2021: The global disruption caused by Covid-19 impacted economic growth as well as effecting the environment and climate change. Today, increasing environmental risk has called for greater actions and solutions that aim at a structural change towards social development and environmental sustainability, as well as economic viability. Across ASEAN, countries are advancing green and inclusive business, tech for good, as well as social & environmental entrepreneurship to contribute to a sustainable approach to the economy ('green economy'). Entrepreneurs, who focus on sustainability and climate change, are now defined as change agents who launch new ventures to address urgent environmental challenges. Whilst their work can provide a catalyst to combat environment crises and achieve the 2030 Agenda goals, challenges remain, including the need for increased engagement by the public and private sectors to build solutions, innovations, and policies that are oriented towards present and future sustainability, especially in the post pandemic recovery world.
The 9th episode of ERIA's Entrepreneurship, Start-Up, and Innovation (E-S-I) webinar series with the theme 'Sustainability and Entrepreneurship: Past-Present-Future' was held on 21 October 2021 and attracted more than 150 participants from the Asia-Pacific region.
In her opening remarks, Dr Giulia Ajmone Marsan, ERIA Director for Strategy and Partnership, emphasized the importance of entrepreneurship and sustainable development. This is an area where ERIA is active, for example through its contribution to the ASEAN Chairmanship 2021 and support for the 'ASEAN Framework for the Circular Economy'.
Four speakers from ASEAN countries shared their experience on sustainability entrepreneurship:
Chan Mun Wei, Founder and Principal Consultant, SustainableSG, Singapore;
Jeong Hyop Lee, Senior Advisor, Deep Science and Tech Programme Management Unit for Competitiveness, Thailand;
Ayako Mizuno, Program Manager, Regional Knowledge Centre for Marine Plastic Debris (RKC-MPD), ERIA;
Nicola Crosta, Founder and CEO, Impact46, Thailand
Mr Chan Mun Wei, Founder and Principal Consultant, SustainableSG, Singapore shared his perspective on the changing landscape of ASEAN's sustainability ecosystem over the years. He highlighted two issues: climate change and global inequality. Through his longstanding work, he has observed that more consumers are supporting companies that emphasize sustainability in their products and thus encouraging business to become more 'green'. He discussed sustainability opportunities in the renewable resources and food-technology sector. He further emphasized that a sustainability entrepreneurship ecosystem will be able to flourish if: 1) entrepreneurs have a clear understanding of sustainability aspects of their business models; 2) impact investors pay greater attention to social and environment elements as much as commercial returns; 3) governments give incentives and support for green business.
Ms Ayako Mizuno, Program Manager, Regional Knowledge Centre for Marine Plastic Debris (RKC-MPD), ERIA shared her insights in managing ERIA's knowledge hub that aims to connect different stakeholders and initiatives to support ASEAN+3 to tackle marine plastic debris issues. She highlighted how the private sector (often perceived as the biggest plastic polluters) can be part of the solution by changing the linear way of consumption and production to a more sustainable and circular economic system. She also underscored the importance of raising awareness and educating the general public as well as increasing government's support on policies that can accelerate the implementation of sustainable economy. She further emphasized how public-private collaboration is essential to facilitate sustainable business to grow. To achieve this, the RKC-MPD established a Private Sector Platform that showcases ASEAN+3 companies' initiatives, technologies, and innovations to manage marine plastic debris and plastic waste reduction.
Mr Nicola Crosta, Founder and CEO, Impact46, Thailand shared his views on the global outlook for Sustainable Development Goals (SDGs) and the increased adoption of sustainable practices today compared to when he worked with United Nations to draft the SDGs. He has observed that more corporates and investors incorporating and defining sustainability strategies for their business. He also highlighted the growth of social enterprises and companies that place sustainability and social impact at the center of their business. However, he also observed a big rise of 'rainbow washing' or 'greenwashing' in which companies or organisations are only using sustainability as a tagline for commercialisation purposes. Thus, he emphasized the importance to protect the integrity of SDGs. He also highlighted about the importance of legislators giving social enterprise an incentive, e.g through taxation and financial access for sustainable business.
Mr Jeong Hyop Lee, Senior Advisor, Deep Science and Tech Programme Management Unit for Competitiveness, Thailand talked about the region's sustainable development trends and the emerging 'tech for good' movement. While technology has great potential to solve social and environment problems, he elaborated that there are still structural problems such as: low market affordability, lack of local capabilities to absorb new technologies, and dependency towards foreign technologies. He shared plausible ways to address these issues such as developing new business models, leveraging regional markets, and building up local capabilities by enhancing international strategic partnerships. He also shared his insights on how public-private stakeholders' cooperation between Korea and ASEAN could build an innovative sustainability ecosystem in the region.
The webinar was co-hosted by Dr Giulia Ajmone Marsan (ERIA), Ms Lina Maulidina Sabrina, Programme Officer, ERIA and Mr TJ Ooi, Founder of Curated Connectors, a Singapore-based start-up. During the Q&A session, speakers offered insights on how to navigate through the potential funding sources and diversifying business models for social entrepreneurs. The speakers also discussed the landscape of Southeast Asia startups in terms of the growing numbers of funding sources and startups in many new areas of such as tourism, healthtech, etc.
ERIA's E-S-I webinar series is organised under ERIA's Strategy and Partnership Programme, funded by Australia.
Related Articles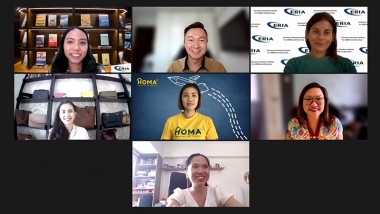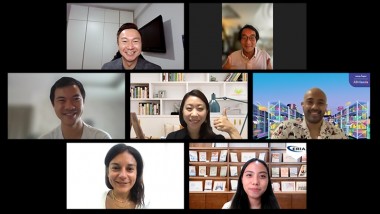 CHOOSE FILTER