Rules of Origin under RCEP: A Training for Lao PDR Officials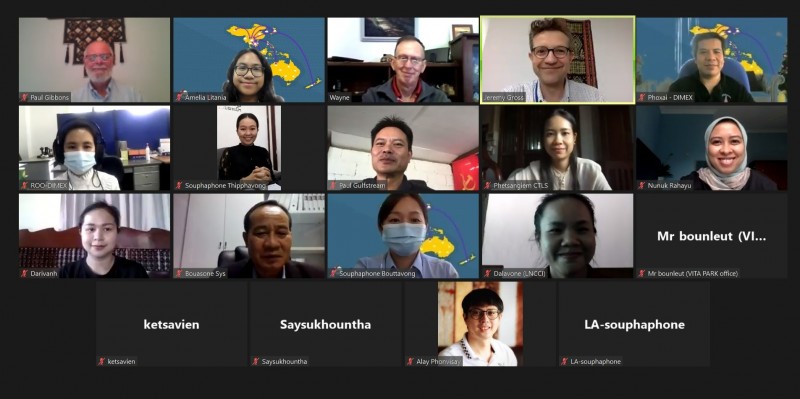 Vientiane, 15 – 19 November 2021: The Regional Comprehensive Economic Partnership (RCEP) will come into force on January 1, 2022 for those countries that have already ratified it - with Lao PDR being one of them. With the new rules of origin (ROO) governing trade between member countries, and the chapter on ROO seen as chapter which can bring some of the most benefits, this timely workshop was held to ensure the benefits of the agreement are understood by Lao officials.
The workshop was opened by Mr Itthlith NGANGNOUVONG, Deputy Director-General, Department of Foreign Trade Policy, Ministry of Industry and Commerce (MOIC) who underlined Lao government supports towards this program. Ms Hanna Wurf, Second Secretary at the Australian Embassy, Vientiane, in her remarks highlighted the long-standing cooperation between Australia and Lao PDR, especially in supporting Lao's vision and goals to integrate with the global value chain and become a critical player that connects the region's economy.
The workshop, consisting of 13 modules and was held over five days, covered all articles of the ROO Chapter and Article 2.6 on tariff differentiation in the Trade in Goods Chapter. A main focus was also the Articles on Originating Goods and Goods Wholly Obtained or Produced along with the PSR Annex which sets out the requirements for determining originating goods status.
Each module in this training workshop was accompanied by a pre-recorded video module, an on-line test and a live webinar sessions. The workshop was joined by participants coming from various departments of the Ministry of Industry and Commerce along with the Ministry of Finance and Lao National Chamber of Commerce and Industry.
The workshop was facilitated by Paul Gibbons, former Director Good Section B of the Australian Department of Foreign Affairs and Trade (DFAT), and Wayne Baldwin, expert with longstanding work in Australian Customs and Border Protection Service (Custom). It was held under the ERIA Capacity Building Programme, with support from the Department of Foreign Affairs and Trade, Australia.
Related Articles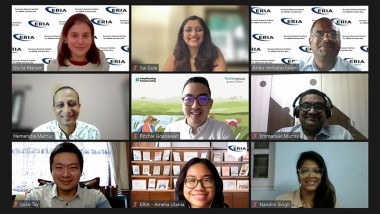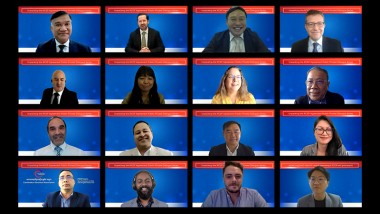 CHOOSE FILTER