Prof Yamanaka Pays Courtesy Call to HE U Thein Sein, Former President of Union of Myanmar in Nay Pyi Taw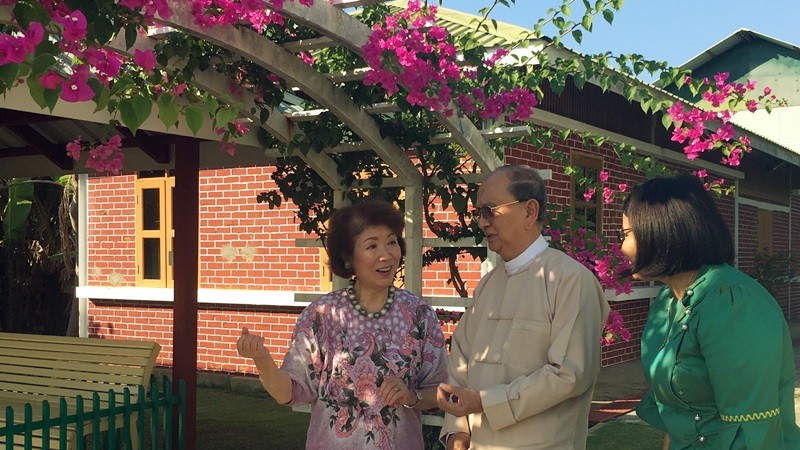 Nay Pyi Taw, 26 November 2019: Prof Akiko Yamanaka, Special Advisor to the President of ERIA, paid a courtesy call on HE U Thein Sein, Former President of the Union of Myanmar on 26 November in Nay Pyi Taw, Myanmar's capital city. She was invited by His Excellency two years earlier during the 3rd Asia Cosmopolitan Award ceremony in Nara in January 2017.
During the meeting, HE U Thein Sein expressed his gratitude to ERIA for its contributions to Myanmar and welcomed Prof Yamanaka to Nay Pyi Taw. Prof Yamanaka explained her presentation about 'ASEAN Social Resilience from Humans to Infrastructure' which she would make at the Regional Workshop on Disaster Risk Financing and Insurance which took place in Nay Pyi Taw on 27-28 November.
HE U Thein Sein agreed with Prof Yamanaka's statement that awareness was crucial for disaster risk mitigation, saying 'We could not do anything at all when Cyclone Nargis attacked to the delta region of Myanmar in 2008 because people in Myanmar did not know how to deal with this natural disaster,' recalling that the cyclone occurred while he was the Prime Minister of the Union of Myanmar.
He also added that he 'would like to ask ERIA to share additional knowledge to the people of Myanmar.'
Mr Shimpei Taniguchi, Planning and Coordination Director of ERIA handed the letter from Prof Nishimura, President of ERIA to him, mentioning ERIA's gratitude for his participation in the 3rd Asia Cosmopolitan Awards where HE U Thein Sein won the Grand Prize.
Image Gallery
Related Articles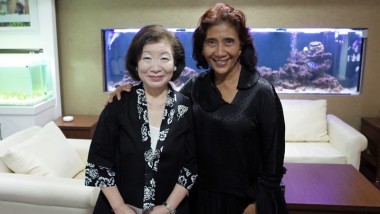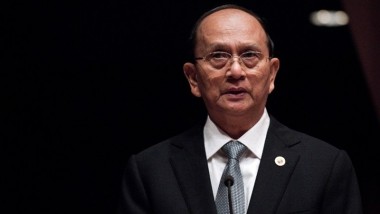 CHOOSE FILTER