Prof Tetsuya Watanabe Outlines ASEAN's Digital Future at ASEAN Business and Investment Summit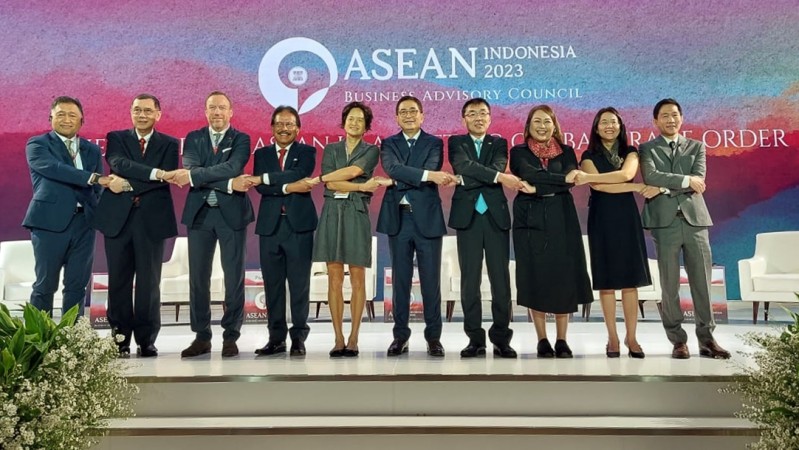 Jakarta, 3 September 2023: The ASEAN region, amidst global challenges, stands resilient, and its future growth is poised to be driven by digitalisation, according to Prof Tetsuya Watanabe, President of the Economic Research Institute for ASEAN and East Asia (ERIA). Speaking at the ASEAN Business Investment Summit's Policy Session on 'The Future of ASEAN in a Shifting Global Trade Order,' Prof Watanabe highlighted the role of technology in shaping ASEAN's economic integration and the challenges that must be addressed to harness its full potential.
In his remarks, Prof Watanabe highlighted the robust growth of the ASEAN region, with a projected GDP growth rate of 4.7% for the year. This growth is primarily driven by a resurgence in intra-ASEAN trade. However, to sustain this momentum and unlock new sources of growth, digitalisation is key.
He emphasised that digitalisation is reshaping the business landscape and how societies interact. The digital economy is expected to significantly contribute to ASEAN's future growth by deepening economic integration within the region. However, this transformation also poses challenges such as data privacy, cybersecurity, governance of emerging technologies, and potential job displacement.
Overcoming these challenges demands collective actions and interventions, both at the national and regional levels. Prof Watanabe stressed the need for comprehensive frameworks for managing and advancing the digital economy, highlighting the importance of swift and forward-looking negotiations for the ASEAN Digital Economy Framework Agreement (DEFA).
'ASEAN must work together to create an ASEAN-wide digital infrastructure and policy environment that is supportive of free flow of goods, services and investments. It is crucial to foster public-private engagement, develop a vibrant start-up ecosystem, build capacity of policymakers and bring together all stakeholders in the management of the digital economy,' said Prof Watanabe.
He added that the inclusion of strong trade facilitation commitments, including provisions on e-commerce, in the ASEAN-led Regional Comprehensive Economic Partnership agreement, shows the region's ability and readiness to work together to leverage technology for enhanced integration.
'Fully digitalising the trade process process—from permit granting to customs clearance—will reduce trade transactions costs and increase trade,' said Prof Watanabe, who also announced the establishment of the Digital Innovation and Sustainability Centre (E-DISC) by ERIA.
'I am happy to announce that ERIA has recently established the Digital Innovation and Sustainability Centre or E-DISC. The Centre's goal is to foster public-private dialogue, catalyse regional open innovation, nurture technologically savvy talent, such as startups and entrepreneurs, and provide practical policy recommendations that incorporate the perspectives of the private sector. We invite everyone, especially the members of the ASEAN-BAC, to collaborate with ERIA on the digital future and transformation of ASEAN,' he said.
After delivering his remarks, Prof Watanabe signed a Memorandum of Understanding between ERIA and ASEAN-BAC. His counterpart, Arsjad Rasjid, the Chairman of the Indonesian Chamber of Commerce and Industry and ASEAN-BAC, joined in this significant step towards continuing partnership and collaboration in key areas essential for ASEAN's future, such as trade facilitation, digitalisation, climate action, and energy transition.
The Policy Session was moderated by Dr Lili Yan Ing, ERIA's Lead Advisor (Southeast Asia Region).
Image Gallery
Related Articles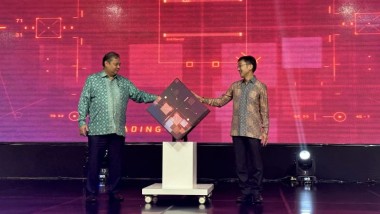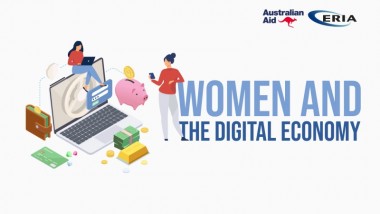 CHOOSE FILTER