Prof Nishimura: Towards 2040, ASEAN Must Harness New Technologies and Deep Sense of Belonging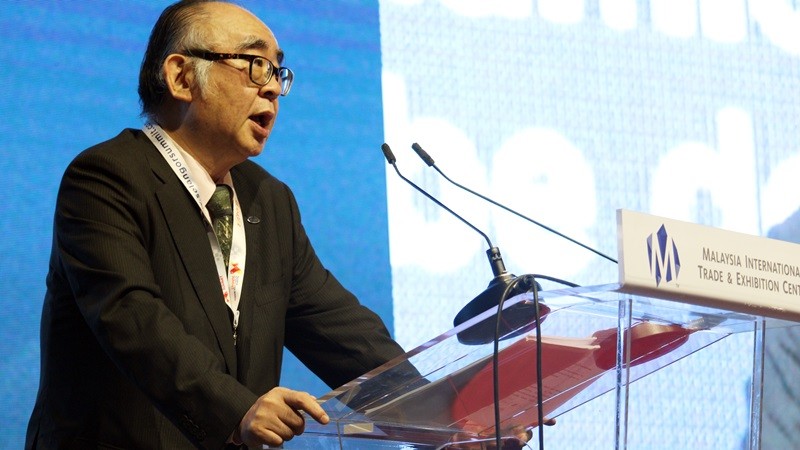 Kuala Lumpur, 10 October 2019: As ASEAN moves closer to passing significant milestones such as ASEAN Vision 2020 and the ASEAN Community Vision 2025, the regional grouping must step boldly forward, reinvent itself, and remain steadfast in adapting to today's challenging geopolitical, geo-economic, and technological landscape, said President of ERIA Prof Hidetoshi Nishimura in his keynote speech for the Selangor ASEAN Business Conference in Kuala Lumpur on 10 October 2019.
'As we will face a disruptive and non-linear future as we approach 2040, ASEAN must harness new technologies and a deep sense of belonging and identity for the people of ASEAN for social and economic progress to support the following: first, a seamless ASEAN, realising an integrated and connected ASEAN underpinned by good regulatory practice and governance; second, an inclusive ASEAN focusing on people empowerment and inclusion; and third, an adaptive and innovative Digital ASEAN,' Prof Nishimura added.
He went on to state that creating a 'seamless ASEAN' meant that ASEAN needed to make a concerted drive to realise an integrated, cohesive, connected ASEAN toward a single market and single production base.
'As [ASEAN] achieves greater economic integration, the Regional Comprehensive Economic Partnership (RCEP) also leads to entrenching and expanding that process for ASEAN Community which is crucial in managing its economic and political security interest vis-a-vis its big neighbours in the region. At times of growing uncertainties, ASEAN is also determined to take a central role in bringing different regions together, transforming rivalry into cooperation. Therefore, successful conclusion of RCEP, a united ASEAN voice on the Indo–Pacific issue, successful conclusion and implementation of the Code of Conduct on the South China Sea, and the multilateralisation of the Treaty of Amity & Cooperation (TAC) will help ASEAN strengthen its more open, flexible, and engaging community building efforts,' he explained.
Regarding 'Inclusive ASEAN', Prof Nishimura stated that every person can benefit from the social development resulting from advancement of ICT. However, it is imperative to increase investment in education, research, and upskilling across all of ASEAN.
In a 'digital ASEAN', industrialisation and participation in global value chains (GVCs) are important for growth and employment generation. However, there are risks that jobs could be replaced by automation, robotics, and artificial intelligence (AI) if they are not deeply integrated in the regional production networks. Therefore, the development strategy in the region must consider a multi-dimensional approach to industrialisation and participation in GVCs.
'Artificial intelligence and deep learning will be common and utilised more in the factories in the future. Machines can learn from skilled workers and machines and workers can work together to accumulate skills, know-how and original data from daily business activities, and many more,' he said.
ERIA has published a four-volume publication titled ASEAN Vision 2040, in which 60 experts discussed the future trends in ASEAN. The publication can be downloaded for free here.
Image Gallery
Related Articles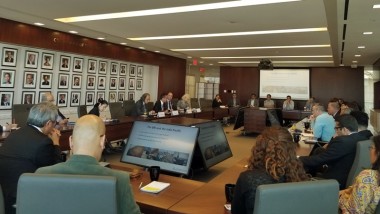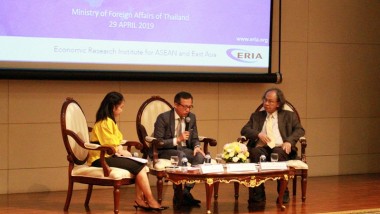 CHOOSE FILTER