President of ERIA Participates in Smart Energy and Technology Asia (SETA) 2020
Jakarta, 12-15 October 2020: The Smart Energy and Technology Asia (SETA) 2020 "RE-THINKING ASIA'S ENERGY STRATEGIES: BEYOND COVID-19" was held virtually, organized by the event committee of SETA 2020 with support from the Ministry of Energy of Thailand.
Professor Hidetoshi Nishimura, President of the Economic Research Institute for ASEAN and East Asia (ERIA), delivered a keynote speech, titled 'Pragmatism in Addressing Energy Security and Sustainability Challenges After COVID-19" on 12 October 2020.
Prof Nishimura discussed how COVID-19 has triggered low fossil fuel prices and uncertainties about the future, which, is seriously discouraging energy-related investment in all sectors. Oil and gas investment is particularly marked by a sharp decline.
Historically, CO2 emissions have dropped as a result of crises such as the Spanish flu, the great depression, WWII, oil crises, and the Lehman shock. However, in each case, they rebounded in accordance with economic recovery.
Prof Nishimura stated 'Despite all of these challenges, ASEAN member states should also capture opportunities for enhancing their energy security and sustainability.'
In order to take advantage of the opportunities, ASEAN countries should:
- Capture changes in energy consumption patterns such as working from home and accelerated digitalization to facilitate a low-carbon future.
- Explore all the options for energy transition, energy efficiency, clean use of fossil fuel, fuel switching from coal to gas, and promotion of renewable energy based on their specific national circumstances.
- Seize new investment opportunities with stimulus packages for enhancing regional energy security, resilience, and climate change objectives. They could include expanding the electricity network and increasing oil stockpiling.
- Begin to phase out pervasive fossil fuel subsidies by exploiting current low fossil fuel prices to free up resources for other priorities.
- Assess risks of lean supply chains of solar panels, wind turbines, and batteries by diversifying supply chains as well as enhancing domestic production.
Related Articles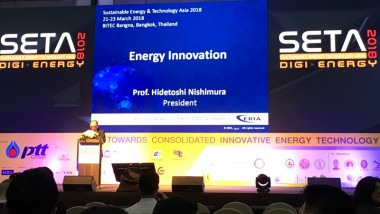 CHOOSE FILTER