Philippine Ambassador to ASEAN visits ERIA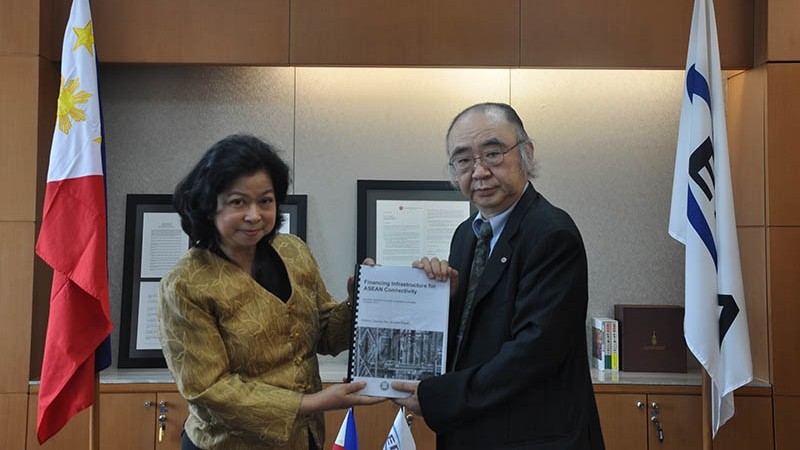 Her Excellency Ambassador Elizabeth P. Buensuceso, Permanent Representative of the Republic of the Philippines to ASEAN, visited ERIA to have a meeting with Prof. Hidetoshi Nishimura, Executive Director of ERIA. Dr Fauziah Zen, Economist of ERIA, also attended this meeting.
Prof. Nishimura firstly expressed his sympathy for the victims of typhoon Haiyan that occurred last November in the Philippines. He also appreciated the Ambassador's contribution extended to ERIA so far and then briefed on ERIA's latest activities.
Dr. Fauziah appreciated the active discussion at the ASEAN Connectivity Coordinating Committee (ACCC) which was held in last November in Bali, Indonesia and gave the final report on "Financing Infrastructure for ASEAN Connectivity" that completed based on the discussion at ACCC.
Both dignitaries shared the results from ACCC and the views that ASEAN member states have different level of infrastructure policy, financing method, and financial capacity. On that basis, they reconfirmed the importance of enhancing future cooperation between both parties.
CHOOSE FILTER