OECD Development Centre pegs India's GDP growth at 7.4% this fiscal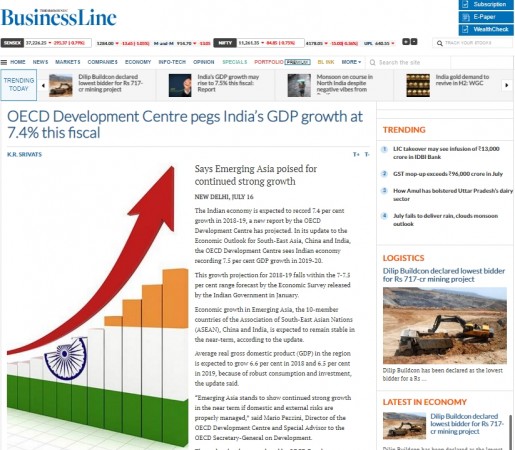 Note: This article was originally published in The Hindu Business Line on 16 July 2018. ERIA's reresearch finding in its collaboration with the OECD Development Centre and UNESCAP on the 'Economic Outlook for Southeast Asian, China and India 2018' was featured.
The Indian economy is expected to record 7.4 per cent growth in 2018-19, a new report by the OECD Development Centre has projected. In its update to the Economic Outlook for South-East Asia, China and India, the OECD Development Centre sees Indian economy recording 7.5 per cent GDP growth in 2019-20. (Read the full article by using the link above).
CHOOSE FILTER