New Dynamics of ASEAN's External Ties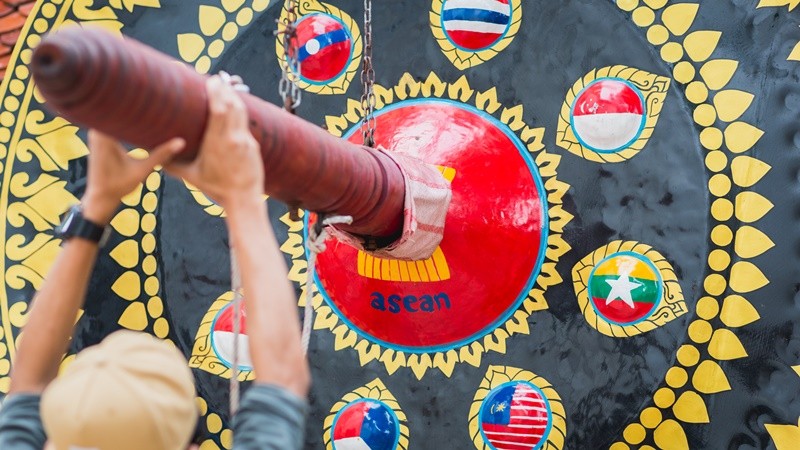 By Mr Kavi Chongkittavorn, Senior Communications Advisor: Before Brexit, very few people in this part of the world would have imagined that the United Kingdom would leave the European Union, then immediately want to become the 11th Asean dialogue partner. Asean senior officials have already discussed the UK's prospects. They have yet to reach any consensus as it is not just about adding a former EU member but involves a plethora of issues that would come with the lifting of a moratorium that has been in place for 24 years. Some members are saying that admitting the UK, a former colonial master of four of the grouping's members, would open Pandora's Box with unknown consequences.
During the period of Asean enlargement from 1995-1999 with the addition of four new members, the region was adjusting to cohabit with the devastating financial conditions and multi-polar world. The trend also prompted Asean to design outreach diplomacy with all key major players to ensure a sustained strategic balance among them. Except for Australia and New Zealand, which were admitted as dialogue partners in 1974 and 1975, from 1977-1996 Asean added eight more such partners, namely China, Japan, South Korea, Canada, Russia, India, the US and the EU, excluding the UN and other regional organisations.
Truth be told, there was a high level of anxiety among the Asean leaders as to whether such a quick and extensive expansion both internally and externally would impact Asean solidarity in the global context. Obviously, a bigger Asean with a common voice will carry more political weight with former foes packed in a grouping boasting a combined population of 670 million (as of Aug 31, 2020), 222 million more than the EU with just 448 million (as of Jan 31, 2020). The period coincided with the unprecedented enlargement of the European Union and the emergence of new regional organisations. These days, numbers matter a lot.
A decade after its founding in the late 1970s, Asean realised that ties with foreign partners were crucial for economic progress, market access and transfer of technology as well as development assistance. The grouping started the process known as the Asean plus one meeting. By the late 1990s with the settlement of Cambodian conflict and all Southeast Asian countries coming under one roof, the region's overall potential was further augmented with established peace and stability. Nearly a dozen countries wanted to partner with Asean. It was too overwhelming for the 10-member bloc with mounting domestic challenges.
With the inclusion of Russia as a dialogue partner in the autumn of 1996, the Asean leaders informally placed a lid on affording such status. At the time, Asean only had only two categories of external partners: full dialogue partners and sectoral dialogue partners. At that time, full dialogue partners were restricted to countries that could provide economic and technical assistance. Countries with lesser capacity but still deemed important would be granted sectoral dialogue partner status with the hope that one day they could be upgraded to full dialogue partner.
Fast track to the current debate on whether Asean should be "oven-ready" for the UK as a full dialogue partner. Advocators argue that the UK has all the qualities for dialogue partner status without any doubt. After all, it was a former EU member and is currently just making a transition on its own. Last November, Jon Lambe, was appointed as the UK ambassador to Asean. It is a major investor and trading partner with Asean with strong tourism and education links.
According to the website of the UK Foreign and Commonwealth Office, the total Asean-UK trade in goods and services US$52.13 billion last year. The stock of UK foreign direct investment in Asean amounted to US$28.6 billion in 2018. Currently, more than 120,000 British nationals live in Southeast Asia and over 3 million British nationals visit each year. Over 40,000 Asean students studying in the UK and over 125,000 students in Asean member states studying for British higher education qualifications overseas.
The country is a signatory to the Treaty of Amity and Cooperation (2012) and has extensive security and historical links with the region. The UK is a member of the Five Power Defence Arrangements -- Southeast Asia's only collective security arrangement with Malaysia, Singapore, New Zealand and Australia.
More importantly, the UK has added value with the ongoing Covid-19 pandemic. With the UK in the Asean embrace, that would also promote the overall sense of public health security due to its advanced level of vaccine research and testing, which could benefit the Asean community as a whole. That said, the UK has not announced that any of its successful vaccines would be given out for the global common public good or that Asean would be on the priority list. China, on the other hand, has already made such a commitment.
Detractors' arguments to delay the UK's partnership, for now, are equally strong and raise some fundamental questions related to the nature of Asean external relations. First of all, what is the overall assessment of Asean external relations before, during, and post Covid-19? Second, can the UK be accorded dialogue partner status without lifting the moratorium? Third, what kind of adjustments would Asean need to make with additional dialogue partners? Fourth, how can Asean deal with the requests of a strategic dialogue partner to upgrade its relationship? Beyond these often-asked questions, there are nitty-gritty issues associated with the lifting of the moratorium such as what to do with over a dozen potential partners such as Brazil and South Africa, as well as the capacity to take on more than one dialogue country as a coordinator. Both France and Italy are losing patience as they wait to become development partners with Asean.
After the Asean Charter was introduced in 2008, Asean set up various categories of external relations -- full dialogue partner, sectoral dialogue partner, development partner, special observer, and guest or other status. At the moment, Asean has sectoral dialogue relations with Pakistan and Norway. Germany, Chile and Turkey are the newest groups known as development partners. Papua New Guinea has remained a special observer since 1986.
It remains to be seen how the Asean leaders will eventually evaluate and decide on the UK's status. Suffice it to say, while all members support the UK as a dialogue partner, they differ in the timeframe -- either next year or later. Adding further complications, more members want to retain the moratorium as it is while one-third would back the UK all the way. Sooner rather than later, the UK will learn the result.
This opinion piece was written by ERIA's Senior Communications Advisor, Mr Kavi Chongkittavorn, and has been published in The Bangkok Post. Click here to subscribe to the monthly newsletter.
Related Articles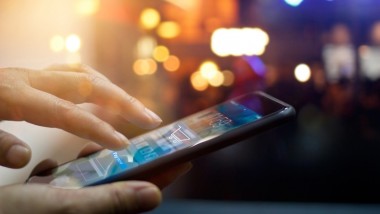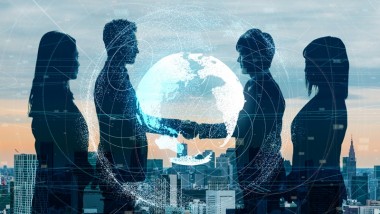 CHOOSE FILTER