Modi's repackaging of old industrial policy won't salvage India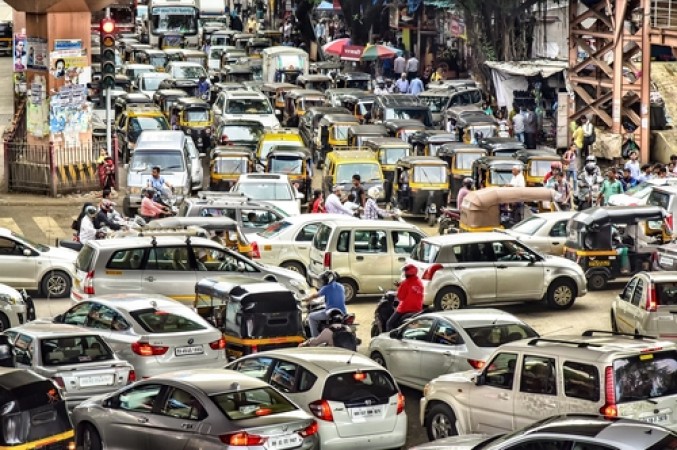 By Anita Prakash, Director for Policy Relations: On 12 May 2020, Indian Prime Minister Narendra Modi announced a second economic package to counter the financial fallout of the coronavirus crisis. The Rs 20 trillion (US$264 billion) package amounts to roughly 10 per cent of India's 2018 nominal GDP.
The stimulus includes Rs 1.7 trillion (US$22 billion) in direct benefit transfers to wage earners and agricultural workers. It also includes Rs 7.8 trillion (US$103 billion) of liquidity provided by the Reserve Bank of India to support equities and mutual funds. Budgetary support to social welfare schemes and tax benefits are also part of this package.
In a series of addresses made over four days, Finance Minister Nirmal Sitharaman announced five tranches of financial support for different sections of the economy — land, labour, liquidity and laws. Credit guarantees for micro-, small- and medium-enterprises (MSMEs) make up the largest portion of the relief package at Rs 3 trillion (US$40 billion). This sector is central to the Indian economy and the largest employer of country's migrant workforce.
Other notable beneficiaries of the credit guarantee are non-banking financial companies and power distribution companies. Important supply-side reforms include changes in the definition of MSMEs to allow them to grow without losing benefits, as well as privileging MSMEs over foreign companies when bidding for government contracts.
Migrant workers were provided with a free supply of food grains for two months, while the One Nation One Ration Card scheme provides any migrant worker with a ration card with access to subsidised grains and essentials through the Public Distribution System. Measures for the agriculture sector consist of administrative and marketing reforms which were pre-existing or already under consideration. Relief packages for infrastructure, fisheries and animal husbandry are also part of earlier budgeted programs.
Eight sectors were identified for investment reform: coal, minerals, defence production, airspace management, social infrastructure projects, power distribution companies, space sectors and atomic energy. But most of the proposed reforms were already on the table — the only new announcement is an increase in the foreign direct investment limit for automatic approval to 74 per cent from 49 per cent in defence production.
After deducting the previous provisions — including those for liquidity in the financial system — and discounting the measures supported through annual budget and credit guarantees, about 16 per cent of the overall US$264 billion package remains to fulfil Modi's major policy announcements. Some other important demand-side measures include collateral-free loans, tax cuts for non-salary payments and direct cash transfers. But there are no concrete pathways in place for those who are jobless, displaced and likely to be burdened by debt. On the contrary, the conflation of the economic package with an industrial policy of long ago reflects a policy muddle in different parts of the union government and between the central and state governments.
In delivering the economic stimulus, Modi repackaged his 'Make in India' industrial policy in the Nehruvian foil of a self-reliant India (Atma-Nirbhar Bharat). He cautioned against mistaking self-reliance with self-centeredness and hoped that India's success in becoming self-reliant will be the world's success too. But most failed to see the connection, especially when self-reliance was equated with local production and local demand. To Modi, self-reliance, along with Atma Bal (inner-strength) and Atma Vishwas (self-confidence) is the way forward for the Indian economy.
His vision of a self-reliant India stands on five pillars: economy, infrastructure, technology-driven systems, demography and demand. His resolve on local manufacturing and local supply chains can be summed up by the phrase 'be vocal about local' — produce and use locally, but sell globally. How this manufacturing model is supposed to converge with global investments and markets was left unexplained.
National businesses have lost no time in endorsing the policy, which is essentially Make in India 2.0. But those who have been following India's diminishing engagement with regional economies — the withdrawal from the Regional Comprehensive Economic Partnership (RCEP) being a case in point — still do not have any clear indication of what India would do with a regionally independent trade-policy and the freedom to assign tariff and non-tariff regulations.
Given that India has several unresolved issues with RCEP, current policy discourse favours decoupling from the regional value chains (RVCs) closely integrated with China. Now there is an industrial policy in which manufacturing industries are to be local first and global thereafter, relying on local supply chains and local demand. How this converges with India's plans to make new inroads into regional and inter-regional value chains and benefit from the relocation of investments and manufacturing remains unclear.
A policy for economic growth that augments only local supply-chains and local demand is inimical to India's domestic, regional and global responsibilities. It reiterates India's retreat from regional partnerships and means that it will not benefit from shifts in investments and RVCs at a time when the opportunity to share in Asia's economic dynamism is on its doorstep.
It is often said that leaders must have firm objectives and flexible strategies. Addressing India's flailing growth, especially in the face of the coronavirus crisis, requires both. Repackaging diminished strategies for economic growth and expecting different results is a policy muddle of epic proportions.
Will the Modi government have another shot at rethinking its industrial growth strategy and align its domestic economy with Asia and Africa? Will it also reconsider its role in the regional architecture? If India is to become a US$5 trillion economy, if the Indo-Pacific regional architecture is to flourish, if RCEP and the Asia–Africa Growth Corridor are to be realised in full, then the answer to both questions must be yes.
This article is part of an EAF special feature series on the novel coronavirus crisis and its impact. It is originally published in the East Asia Forum. Click here to read the article in the East Asia Forum's website.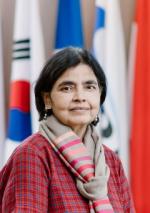 Anita Prakash is Senior Policy Advisor in the Office of President of Economic Research Institute for ASEAN and East Asia (ERIA), Jakarta, Indonesia.
She provides policy and research support for bilateral and multilateral processes between ASEAN and its Dialogue Partners, the Trade Ministers meetings in ASEAN, the East Asia Summit, the Asia-Europe Meeting, and the G20.
Her policy research covers international trade and investment with a focus on GVCs and supply chains, and connectivity plans in Southeast Asia, East Asia, and between Asia-Europe and Asia-Africa. Her current research focus is on emerging economic architecture and supply chains in the Indo-Pacific.
Prior to her work at ERIA, she served as Director in the Government of India in the Department of Commerce and NITI Aayog. She was a Visiting Research Associate at the Graduate Institute, Geneva from 2016 to 2019. Important works include the plans for Asia-Africa Growth Corridor, and Asia-Europe Connectivity. Her latest work are the studies on 'GVCs and Investments: Changing Dynamics in Asia' and 'UK-ASEAN Trade: Strengthening the Supply Chain Linkages.' She is currently writing on 'Regional Integration, Connectivity, and New Supply Chain Linkages in Indo-Pacific.
She is an alumnus of Delhi University (M.Phil) and Australian National University (MBA).
CHOOSE FILTER