Leaving No One Behind: COVID-19 Responses for Vulnerable Women and Older Persons in Indonesia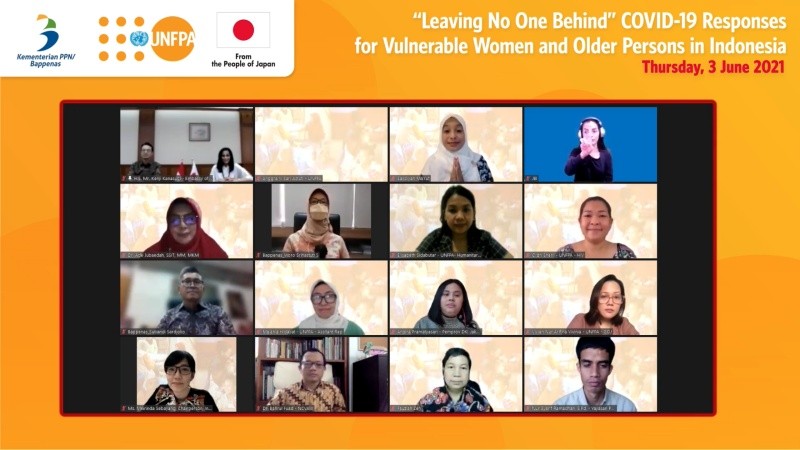 Jakarta, 3 June 2021: More than a year has passed since the onset of the COVID-19 pandemic and it is well documented that its effects are not equally distributed across different population groups. In light of this situation, the United Nations Population Fund (UNFPA) Indonesia, in cooperation with Indonesia's Ministry of National Development Planning/Bappenas and the Japanese Embassy in Indonesia, organized a webinar on 3 June 2021 that officially launched an upcoming new joint project titled 'Leaving No One Behind: COVID-19 Responses for Vulnerable Women and Older Persons in Indonesia.' The project is meant to support various activities and programs aimed at helping some marginalised population groups that are especially vulnerable to the adverse effects of the COVID-19 pandemic.
In his opening remark, H.E. Kanasugi Kenji, Ambassador of Japan to Indonesia, noted that the COVID-19 pandemic has disproportionately affected vulnerable groups, including pregnant women, survivors of gender-based violence, persons with disabilities, and older persons. He reiterated the Government of Japan's commitment to facilitate efforts to protect and empower them by offering technical cooperation, provision of needed medical equipment, as well as budget support through this newly launched project.
Older persons (lansia) represents a fairly large vulnerable group, comprising about 10% of Indonesia's total population in 2020. In the panel discussion, Dr Fauziah Zen, Senior Economist of the Economic Research Institute for ASEAN and East Asia (ERIA) touched on some challenges facing older persons in particular during the pandemic. She shared key findings from a Bappenas survey on the well-being of 3,500 older persons during the pandemic that ERIA supported last year. Among other things, the survey found that one-half of the respondents reported a loss of income during the pandemic. The adverse health consequences of the pandemic to older persons were also apparent in the survey. As many as 42% of respondents reported a decline in the quality of their food intake, with a further 17% suffering from a health decline. Furthermore, rising depression was experienced by 24% of respondents and about 11% encountered difficulty accessing health facilities or consultation.
Given such challenges, Dr Fauziah Zen offered some recommendations to better protect older persons. She called for a solid relationship between health workers, health facilities, and older persons in every region. She reiterated the importance of having updated and well-integrated data to assist the policymaking process for social support. Dr Zen also proposed some community-based solutions to assist efforts to help older persons. For example, she suggested the establishment of local communication networks powered by volunteers and the provision of transportation services by the local government to assist older persons to have better access to health services and facilities.
Related Articles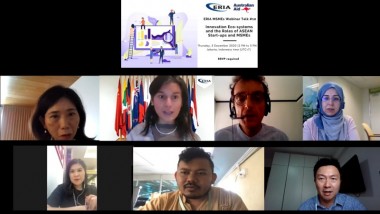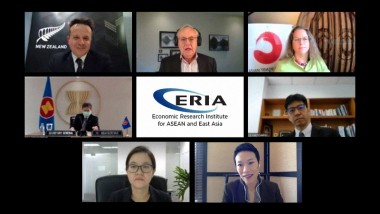 CHOOSE FILTER