Lao Government Officials Benefit from Policy Modelling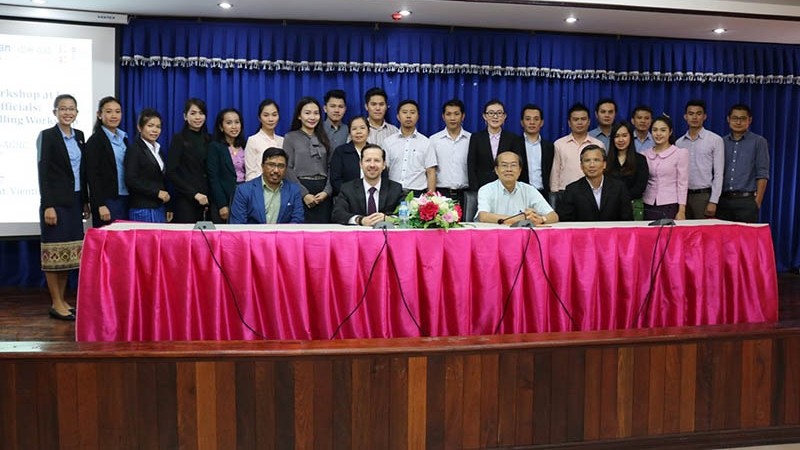 Around 25 government officials from Lao PDR participated in the second of the Trade, Growth and Policy Modelling Workshops in Vientiane, from 10-13 January.
In this training series, held over six months, participants learn how to apply modelling tools such as modelling structural and behavioural decisions with applications to public expenditure and economic growth and Computable General Equilibrium (CGE) modelling using Input-Output Tables.
Participants formed five teams, and between now and the final event in May, the five team will each produce a paper. The best three research papers, as adjudicated by the Ministry of Planning and Investment, will receive a prize from the Minister. The research papers will cover the following topics:
Services liberalisation and its impact on Lao PDR
Impact of infrastructure on the competitiveness of the Lao PDR economy
Human capital development and mapping for global production value chain
Input-Output table: linkage study for Lao PDR
Structural change and value chain activities in Asia and Lao PDR
This workshop series is under ERIA's Capacity Building Programme, funded by the Government of Australia. The trainer-facilitators for the workshop series come from the Ngee Ann Kongsi Education Centre and University of Adelaide.
Image Gallery
CHOOSE FILTER