International Workshop on Climate change and Agriculture: Analytical Methods and Policy Options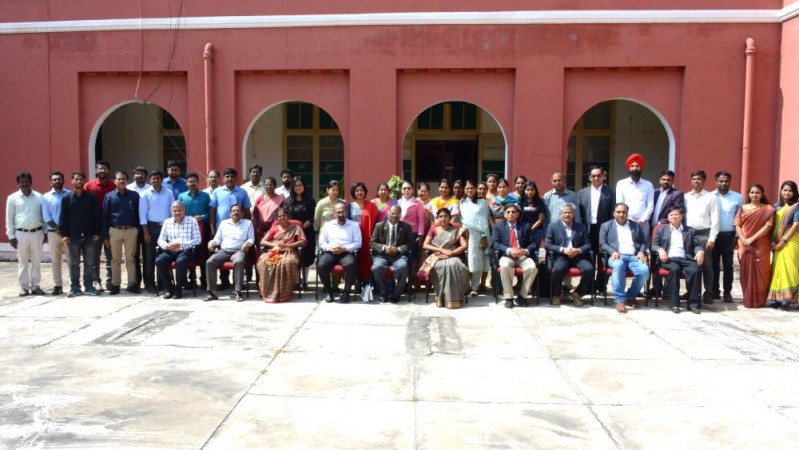 Coimbatore, 17-19 January 2023: By 2050, food production will need to increase by about 60 percent - or up to 100 percent in developing countries - in order to feed the world, but at the same time agriculture continues to be a most vulnerable sector. This has important implications for developing a resilient agricultural sector and adaptation of land, water management systems, and resource allocation using appropriate vulnerability assessments.
ERIA, in cooperation with the International Food Policy Research Institute (IFPRI), the United States Agency for International Development (USAID), Michigan State University (MSU) and the Tamil Nadu Agricultural University (TNAU), organized an international workshop titled 'Climate Change and Agriculture: Analytical Methods and Policy Options', held from 17-19 January in Coimbatore, India. The hybrid workshop was specifically designed to enhance climate change-related analytical capacity of agriculture researchers, environmentalists, policy makers, analysts, and government officials. Understanding intersectoral impacts and examining the adaptation opportunities for maximizing co-benefits was the focus of the three-day deliberations.
The workshop brought together more than 30 experts from the climate change, agriculture, and economic planning communities in India as well as from government officials from Cambodia and Lao PDR, to strengthen cooperation and jointly discuss best practices and lessons learned in addressing climate uncertainly through improving climate adaptation and equitable and sustainable resource allocation.
Dr Venkatachalam Anbumozhi, ERIA's Director for Research Strategy and Innovations, joined the deliberations and gave a keynote presentation, 'Assessing Climate Change Risks and Building a Resilient Agriculture Sector' in which he outlined the magnitude of climate risks being faced by the agriculture sector including droughts, floods, and severe storms. He emphasized the forces that shape climate are also critical to farm productivity. Rising carbon dioxide levels will also have effects, both detrimental and beneficial, on crop productivity. The overall effect of climate change on agriculture will depend on the balance of these effects and adopting both structural and non-structural measures in a coordinated way. Assessment of the effects of global climate changes on agriculture might help to anticipate and adapt farming to maximize agricultural productivity.
Dr Suresh Babu, head of the Capacity Building program at IFRI, and Dr Suresh Kumar, the Director for the Centre for Agricultural and Rural Development Studies (CARDS) at TNAU, acted as course coordinators for this joint workshop. In a moderated panel discussion session, they also explained the potential of tools, methods, and policies available to assess the impacts of climate change on agriculture and key adaptation strategies which can be modified according to the specific needs of countries. Prof V Geethalakshmi, Vice-Chancellor of TNAU, inaugurated the workshop. She elaborated that studies on the impact of climate change on agriculture have traditionally focused on mean values of climate variables, such as the background to economic activity. However, what climate change has brought into focus is the significance of climate variability. Climate variability can have as much impact as the mean value of change in climate variables. She also stressed the importance of understanding monsoon cycles and modeling it more carefully in the context of agriculture in India.
At the workshop, practical sessions on thematic areas of integrated crop-modelling, analytical tools for climate change decision-making, and the monitoring and tracking of climate change interventions were also organized.
The participants of the workshop from Lao PDR and Cambodia, whose attendance was supported by ERIA Capacity Building Program, also visited the research farms at Tamil Nadu Agricultural University, where various experimentation trials on climate change adaptation are being conducted.
This workshop was part of ERIA's contribution to supporting the India's Presidency of the G20 through the Agricultural Working Group (AWG) and the implementation of the ASEAN Guidelines for Sustainable Agriculture and Food Systems.
Image Gallery
Related Articles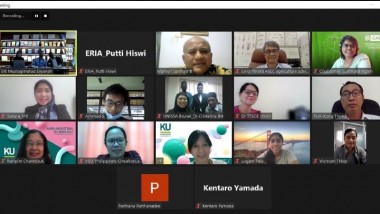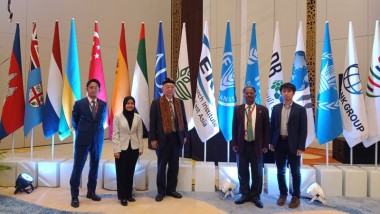 CHOOSE FILTER