Inclusive Education in Asia: Myth or Reality?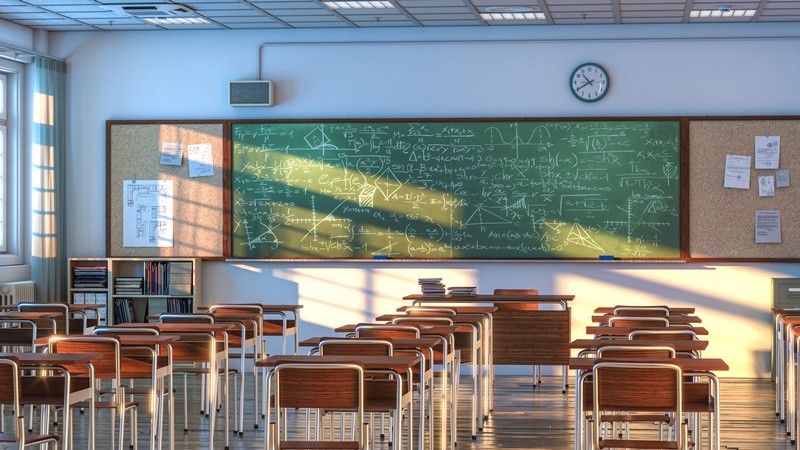 By Dr Giulia Ajmone Marsan and Mr Ravindra Ngo: Has the current pandemic changed our behaviours and the way students and children learn? Yes, definitely.
Does the new normal contribute to an equal and more inclusive education system in Asia? The answer is not that simple.
Whilst the transition to a digital economy is accelerating in many parts of Asia, with several Southeast Asian nations amongst the fastest-growing digital economies in the world, the advances are not reaching all places and groups at the same rate. Socio-economic disparities, for example, result in unequal access to technology; gender gaps, as girls are underrepresented in the sciences, technology, engineering, and mathematics (STEM) fields; and unequal access to education, with some schools lacking the capacity and infrastructure to support marginalised groups such as persons with disabilities.
All these issues and challenges have been accentuated by the impact of the COVID-19 pandemic, which has accelerated the fourth Industrial Revolution but also impaired the mental and social health of many students.
Training of educators is lacking and educational technology is misused by teachers—the backbone of education—resulting in ethical issues such as cyberbullying and invasion of data privacy.
Students need to improve and strengthen core soft skills such as decision-making, critical thinking, and teamwork, amongst others, to tackle the challenges of tomorrow.
Yet, there is room for optimism.
Online learning is becoming more common and, for those who have an internet connection, more accessible, affordable, and mobile. New forms of blended and hybrid learning may complement and replace traditional teaching and reach a wider audience, with thousands of students connected at the same time, wherever they are. In Singapore, for example, Akadasia is a mission-driven education technology business that aims to empower educators everywhere by providing a digital platform for peer learning and exchange. Another example is Pre-School, a consultancy company that provides business-to-business solutions and services such as teacher training, student programmes, and curriculum development, emphasising family support as teachers and families must work together.
Policymakers across Asia must monitor these fast-changing developments and work with education and training partners to promote inclusive education. Important priorities include the following:
Tackling inequity, exclusion, and marginalisation with teacher training and workshops. Education must be tailored for students with special skills and needs. Many teachers lack the skills to teach people in marginalised communities, including students with disabilities, those affected by cyberbullying, and those, particularly girls, facing barriers to STEM education because of socio-cultural norms. Policymakers across ASEAN must implement appropriate training and skills programmes to equip teachers with the tools to provide more inclusive education.
Strengthening teachers' skills and competencies for digital inclusion. As new generations of students become more technology savvy and capable of looking for information online, the issue of teachers' digital upskilling, with a focus on inclusion, becomes increasingly important. Education eco-systems need to balance students' social-emotional and cognitive skills; strengthen students' basic skills; and equip students with the work skills that will enable them to improve society and with self-awareness, creativity, mindfulness, and positive psychology.
Developing more flexible and dynamic curricula. Teaching methods must reflect and adapt to the current context and prepare for the future. Students learn how to become more agile and adaptive and how to collaborate and participate in solving problems.
Enhancing physical infrastructure to create a healthy environment for students and improving digital technology. A safe school environment is vital not only for children but also for the reputation and awareness of the school.
With more funding from the government, digital equipment such as computers, data centres, and internet access can be improved for a more comprehensive digital experience. Many countries in ASEAN are putting education and skills at the centre of their post-pandemic recovery strategies. They emphasise the need to combine investment in (digital) infrastructure with more 'soft' tools to promote lifelong learning and effective leadership and management skills of all education staff. For example, in Cambodia, quality teaching and a healthy school environment are seen as building blocks to be combined with project-based learning and general entrepreneurial skills.
Broadening partnerships. Collaborations are essential to education and training. Promoting public–private partnerships is urgent, as is proactively engaging all stakeholders, especially research institutes, think tanks, and other education-oriented institutions, to take the quality of education to new heights.
Nobel Peace Prize winner Malala Yousafzai said: 'One book, one pen, one child, and one teacher can change the world.' We adapt her words: 'One computer, one child, and one teacher can make the world a better place'.
This op-ed summarises the messages that emerged during the ERIA–Asian Network online conference: 'The Future of Education in Asia and Skills in Asia.' Speakers in the conference included His Excellency Hang Chuon Naron, Cambodia's minister of education, youth, and sports; Ms Mariagrazia Squicciarini, chief executive officer, Social and Human Sciences Sector, United Nations Education, Scientific and Cultural Organization; and Mr Neelesh Bhatia, representing the private sector, amongst others.
This opinion piece was written by ERIA's Strategy and Partnership Director at the Economic Research Institute for ASEAN and East Asia, Dr Giulia Ajmone Marsan and Mr Ravindra Ngo, CEO and Founder the Asian Network, and has been published in The Manila Times, The Bangkok Post and Borneo Bulletin. Click here to subscribe to the monthly newsletter.
Disclaimer: The views expressed are purely those of the authors and may not in any circumstances be regarded as stating an official position of the Economic Research Institute for ASEAN and East Asia.
Related Articles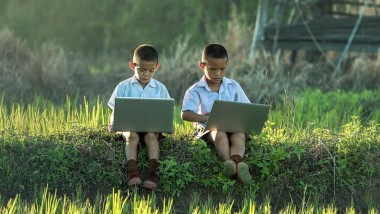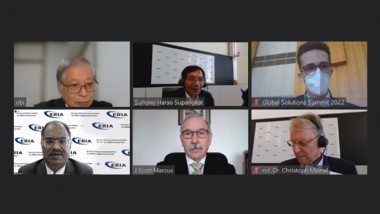 CHOOSE FILTER